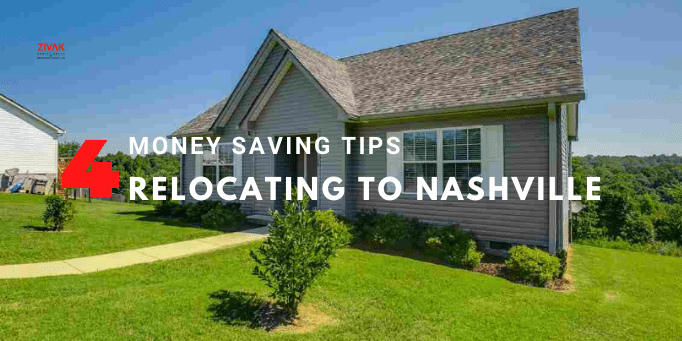 The cost of living in Nashville, TN does not remain constant. It keeps changing rapidly. If you are Relocating to Nashville with an all-new setup, it will be expensive. There comes a lot of stuff which you need to move from one city/state to another. Therefore, financial complexities are obvious.
In addition to your Relocating to Nashville, the following are the best money-saving tips to help you manage your budget and save money.
1.Downsizing
Yes. The very first tip to save money is downsizing. Get rid of the clutter and all the inessential things you do not need in your new home. There are several items, you are already not using or do not want to use. So, the more you eliminate those things before moving, the better it will help remove the cost to move those items. For example – sofas, furniture sets, containers, expired pantry items, oversized organizers, non-functioning electric & electronic equipment, and other non-working items can easily be cluttered.
2.Move-in the Off-Season
Time plays an essential role in saving much-needed money. Therefore, try to find your Nashville area home in the offseason because the demand is low during this time.
For example – You can plan to move in summer.
Moreover, in the offseason, moving companies are less busy and often run discounted deals.
Apart from summer, you can also prefer moving during late fall or winter, since the charges are not so high at this time to rent a moving truck. Never plan to Relocate to Nashville on weekends, because the rental companies are too busy and it might cost more.
If you can't plan for the summer or winter season, the best would be to organize a move during the weekdays.
3.Get Help from Family and Friends
There is no better opportunity when friends or your nearest family members come to help you move. This is the moment to strengthen the bond of the relationship. Asking them to get their vehicle is a great money-saving option while you find your Nashville area home.
Make sure you take care of your friend throughout your moving journey. You can offer them good food, snacks and provide drinks.
4.Plan in Advance to Move
Plan to move in advance is another time-saving tip you can consider. You need to create a checklist of all the needful things. Further, you can accomplish the tasks one by one. This way you will be able to prioritize things and eliminate unnecessary stuff. This will help in saving both time and money for sure.
Meanwhile, if you are in the middle of the home buying process, it's better to consider hiring a real estate expert in Nashville to help you get the best home. If you are performing a detailed property search, an expert real estate agent can save money during your home search.
Final Wordings
All in all, the above-mentioned options will help you in saving your hard-earned money. Apart from that, if you are into the home buying process before you Relocating to Nashville, let one of our expert real estate agents be the guide for you.
At Zivak Realty Group, our experienced agent will walk you through the entire home buying process, and assure you get the best deal.
Do visit our website – www.zivakrealtygroup.com to view exclusive property listings by price range, area, property type, built year, and several other filters. Our consistent home listing updates with up-to-date information, advanced property search options, and interactive map search let you make the right decision in your real estate investment.