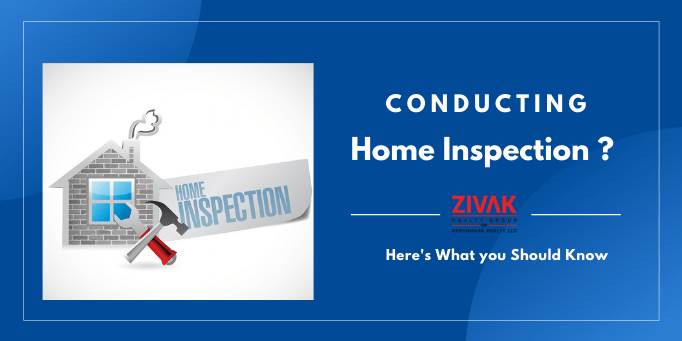 So, you are planning to buy a home for sale in Nashville real estate? Then home inspection is something you will have to consider to take a detailed look at your home. While you purchase a new property, a home inspection is a common task that ensures an extra level of security and ensures quality control. It's a third-party inspection of a property from a construction and safety point of view. Plus, a home inspection ensures that the home buyer is investing in the point. When it comes to home inspection, it usually varies from location to location. However, the average home inspection cost in Nashville ranges from $273 – $361.
Why Hire Home Inspectors?
A home inspector is a qualified professional who conducts a detailed survey of a home, examines the condition of the home, recognizes defects, and prepares a thorough report.   A home inspection done by a professional can allow you to negotiate for the property prices or request repairs (if found) to the seller. To assure yourself about the property you are buying is defect-free, conducting a home inspection is a profitable deal.
What to Expect During Home Inspection?
Once you have signed an agreement for your home purchase in the Nashville real estate market, you can then hire a home inspector. During a home inspection, you as a buyer can expect to generate inspection of interiors plumbing and electrical systems, HVAC system, windows and doors condition, foundation, and structural components, including roof, floors, and attic.  In addition, use the following home survey checklist to get the home deal done successfully.
Meet with your Home Inspector
It's a good idea to meet and attend the Home Inspection so that you too can uncover any issues or defects in the property. Plus, the home inspector can also talk to you if they're found any big issue in the mechanical system, appliances, electrical panels, and so forth.
Make sure Inspector follows Inspection Checklist
The home inspector you have hired must follow the complete inspection checklist thoroughly. A professional home inspector will look out for every part of the house. A fair inspection will typically be of 3-4 hours of duration – depending on the size of the property.
Have a Look at Home Inspection Report
Once the home inspector is done with inspection of your property, they will create a detailed report of each and every area of the home. The report will include anything that needs repair or replacement of any non-functional component.  The general issues that will be spotted will include material defect, leakage in plumbing pipes, defective hardboard siding, open-wire connections, rotten floor, defective ground fault circuits breaker interrupter outlet in kitchens, bathrooms, or outside.
Ask for Additional Inspections
Based on the first inspection report, you will get an idea of the current condition of the home. By analyzing the current condition, you may ask for additional inspections such as – Pest inspection, Radon inspection, Asbestos inspection, Drainage inspection, Structural inspection, Geological inspection, and Wood destroying insect inspection.
Make Sure you Share Report with a Realtor
A real estate expert will assist you in the home inspection process. They will very well determine whether or not to proceed with the home agreement. If there are repairable defects, they will make sure everything is fixed. If there needs a large amount of money in repairing, the realtor will help in negotiating the home price with the seller or request to minimize the total cost of the home.
Finding a Home Inspector
Finding a professional home inspector who does a great job is important. You definitely need a proper home inspection that gives you a clear condition of the property you are buying. To make sure you are hiring the right home inspector, make sure the following:
Check their credentials along with a sample inspection report
Hire an inspector who is recommended by someone you know or ask your real estate agent
Check out the reviews of the home inspector you are hiring
Ask them about their training and experience in inspection
Ask them for the inspection checklist they will cover
The Bottom Line
If you are buying a home, hiring a home inspector is a great idea. They can very well help you in buying a home with fewer issues and defects. Even if the condition of the house is damaged to a larger extent, a detailed inspection can give you a strong reason for whether or not to proceed with a purchasing deal.