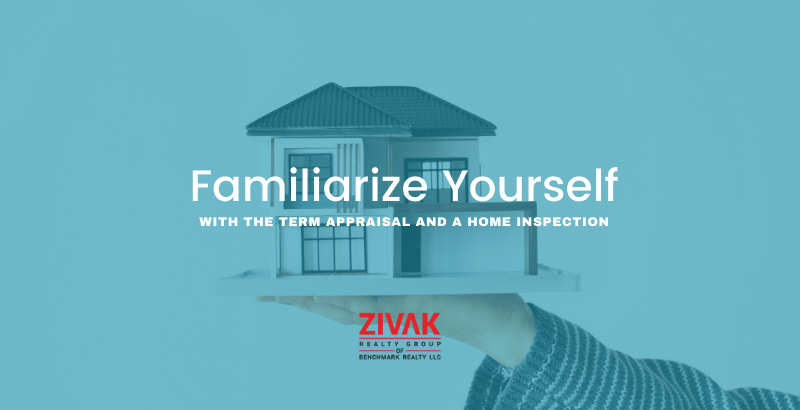 Are You Ready?
Is buying a home intimidating for you? If yes, then you need to ask a few questions about your Appraisal and a Home Inspection  – Am I ready to buy a house? Several fresh house buyers misjudge the real upfront and monetary expense of acquiring a house versus leasing. Buying a house is however an intimidating process given the mixed emotions attached with buying a house you can call it a home for yourself. The Home Buying Process can be overwhelming and there are no issues with that, all you need to do is ask yourself the right questions.
Subjective Considerations
It's common to feel extremely delighted and overwhelmed when you agree to purchase a home. After all, purchasing a house provides you entry to additional space and enables you to construct equity. Especially if you are thinking of buying a home in Nashville, TN because the houses available in this region are extremely valuable and are more likely to increase in the upcoming years.
Before deciding to buy any home one must go for a house appraisal and house inspection. However, if you're new to the market these terms can be very confusing and so here in this article we are going to specify what these terms mean, how they are different from each other and it's importance. Continue to read:
What is the difference between a home inspection & an appraisal?
The primary distinction between an appraisal and a home inspection is that an appraisal circles with the price of the home and its significance in the market, while an inspection deals with the condition of the house.
Home Appraisal: A home appraisal is a walk-through and a comprehensive examination of a house, evaluated with the support of available comparative deals. The objective of an appraisal is to specify the reasonable market price of an equity. It is performed by a licensed proficient appraiser. While an appraiser will inspect a house individually, the maximum job will be performed in their office, as they relate the house's details, locale, and closure with other similar current deals in the region. An appraisal normally goes for over $400, relying on where you reside and the size of your house.
Inspection: A home inspection is an intense dive into the condition of a particular house. A permitted house inspector will give considerable hours performing a detailed survey of the house's condition, both visually and by experimenting with the functionality of primary processes. After finalizing the assessment, they will deliver proposals to the customer on commodities in the house that should be renovated or repaired before finalizing. Pillar to Post Home Inspection is finding the right property and hiring the right home inspector to carry out the process. The average Home Inspection Cost is around $250 to $700, confiding on where you reside and the size of your home.
Do I require a home appraisal and inspection when purchasing a home?
Homebuyers often choose to perform an appraisal and inspection, even if they're not obliged. Some house buyers, especially home investors, may quit the inspection or appraisal if the house is being traded "as is" or if they are struggling with different deals and prefer to shut down quickly.
However, it doesn't matter how you're making the payment, an appraisal can provide harmony of the psyche that you're not overpaying for equity, and an inspection can reveal potentially expensive problems and essential restorations.
What goes on during a home appraisal?
During an appraisal, an authorized appraiser examines the house you need to purchase in person and provides you with a conclusion on how much the price is. Commonly, the appraiser is selected by the lender but reimbursed by the customer as a portion of the ending expenses.
Appraisals can cost nearly $400 but can amount to a little more or a bit small relying on your home size and area. The meeting generally takes about an hour, and after that, the appraiser will finalize the summary back at their office.
1. Examination of Property
The appraiser will step through the house, taking remark of its situation, closes, and area – assuming it is somewhat close to a light inspection.
2. Review of Similar Sales
The appraiser will utilize the conclusions of their walk-through to specify related houses that have traded previously in the area. This will allow them to agree upon a reasonable market price.
3. Ultimate Report
The appraiser will provide a manual report on the reasonable market price of the house, comprising pictures and inscriptions of similar deals. In maximum cases, it's only the lenders and the buyer who will collect samples of the report. The dealer may bid a copy of the appraisal report, but in maximum cases, you are not expected to share it.
Both house inspection and an appraisal are important to ensure that the house you are considering buying has a fair market value and its value is more likely to increase in the upcoming years. To make certain that you do not end up buying a property that is not worth one needs to hire a professional appraiser and inspector to examine the house and find the right price of the property. 
So,
If you happen to search for the right Property in Nashville Real Estate do connect with our Zivak Realty Group – We have a perfect blend of experts who hold adequate knowledge about the Nashville Real estate market and will help you find the best for you.