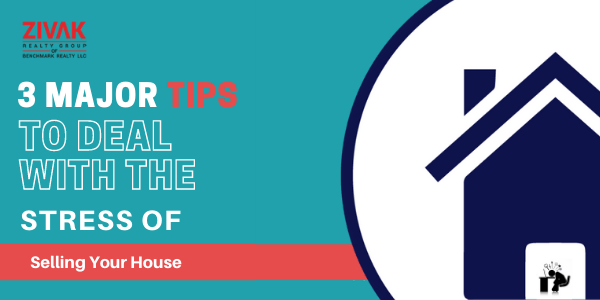 Out there in the real estate market to Sell Your House in Nashville? Well, Selling Your House is the important decision you make that requires both time and money to get the deal done successfully.
And, at the same time, it's stressful when thinking of selling a home because there is so much that a seller doesn't manage. For instance – pricing your home for sale in Nashville, researching the real estate market trend, high competition, upgrading your home, and waiting for the buyers to submit repair requests.
However, there are several ways to deal with the stress of selling a house so that you don't feel hectic. With a little preparation ahead of time and knowledge about the real estate market in Nashville, you can very well learn how to reduce the stress as a home seller in Nashville.
Let's explore 3 useful ways that will surely help you to reduce stress in selling a house in the Nashville area real estate.
Avoid Stress
As you know selling a home has a lot of work. Our expert team of real estate agents assists you in overall prepping, listing, and fielding offers. Once you list your home for sale in Nashville at our web network, our agents will help you in navigating the process and you will soon start getting offers from buyers.
With over years of experience in the real estate market, we can evaluate the right price to sell your house, and what exactly buyers are looking for while buying a house.
Prepare your Home for Sale
Make sure to get repairs and renovation work done, in case, any damage is there. Th3he earlier you get to this, the faster you will be able to get an offer. It will be less stressful if you focus on upgrading your home before you list it in the real estate market.
Upgrading your home may disappoint you a bit, a lot of memories are attached to old things. Fresh paintwork, replacing old furniture, and cleaning the garden and lawn will increase your saleability.  Also, make sure to repair leakages, cracks, or small damages to your property.
Style your Home
Styling your property increases the possibility of 12.5 % to your sale price of the home. If you find it affordable or needful, it's worth considering to style your home inside out. Home staging surely gives an appeal to the home for sale in Nashville and generates buyer's interest through an emotional connection with your home.
Hiring a professional property stylist will help you bring out the best in your house, giving your home positive energy all around. Property stylists are experts in analyzing what qualities are needed to enhance the styling of your home. They can very well suggest you transform your rooms or furniture or even exteriors.
Final Words
If you are looking to sell your home in the Nashville region, speak to our Real Estate Agent today. We can help you sell the home at the right price and under the local housing market conditions.
At Zivak Realty Group, we are the experienced Nashville top realtors having 8+ years of experience in dealing with residential and commercial properties in the greater Nashville region.
Our team of experts holds the potential to advise clients based on current market conditions. Over the years, we have cultivated strong relationships with banks, mortgage lenders, brokers, escrow personnel, attorneys, home inspectors, and contractors; that allowed us to make a worthy real estate investment.