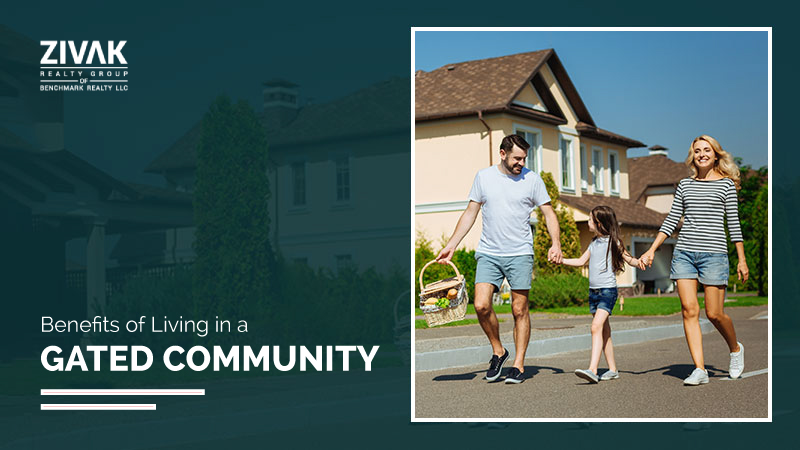 If you are in the Nashville real estate market to buy a house, you may have thought about living in a gated community. The idea of buying a house in a gated community offers an exclusive neighborhood with luxury homes available at sky-high price tags.
Modern gated communities are easily accessible and offer resources and amenities that exactly match what you are looking for in a community. Some of the gated communities to find homes in Nashville, TN, are Northumberland, Hill Place, Whitworth, and Castlewood.
What Exactly a Gated Community is? 
A gated community is a residential area with controlled access where public spaces are privatized. If you desire to buy the perfect house in the Nashville area, a gated community is an option to consider.
Furthermore, new construction homes in gated communities in Nashville, TN, have gained widespread acceptance due to the privacy and security they provide to homeowners. This gives residents a secure and comfortable life. If you're looking to fulfill your dream of owning a home in Nashville, buying a house in a gated community is an option that can't be missed.
If you are looking to buy a perfect house in the Nashville, Tennessee, area, let's look at some more benefits of investing in a gated community.
Security and Privacy 
Gated communities, by their very name, ensure a greater sense of security. A gated community is a barrier between residents and non-residents. The main gate acts as a security barrier, as the gate and fences provide security, safety, and privacy. Living in a Gated Community is similar to living in a private club with restricted access. It fulfills the security purpose completely and reduces the possibility of a low crime rate.
People such as residents, couriers, and invited guests that have some purpose are allowed inside the gate, which means that anyone can hang around without a purpose.
Great Amenities
These gated communities offer superb amenities like swimming pools, basketball courts, clubhouses, fitness centers, landscaping, parks, beautiful views, and more.
Well, more upscale gated communities may offer amenities like spas, valet parking, restaurants, and cafes that add to the luxury and convenience of living in a gated community. Having such amenities within the community lets its residents travel less outside of the neighborhood and provides a peaceful lifestyle and environment all around.
Greener and Cleaner Environment
Living in an environmentally friendly location has several benefits. Not only do residents protect the environment, but they also enjoy the fresh air and increased energy efficiency. If you are looking for a place to live for a long time, a gated community provides a healthy lifestyle. For families looking to settle down, this is a good option to consider.
Property Value 
The cost of Living in a Gated Community might be as high as that of individual homes. But it's totally worth it because a home in a gated community is built to high quality and structure standards. This will keep property values increasing even during market fluctuations. An investment in a gated community always adds value and is a worthy investment.
So, have you reached a decision to live in a gated community?
Well, if you make up your mind to invest in a gated community, top-class amenities, safer and more secure living, and a standard lifestyle is waiting for you. Every gated community has its differences, and it's recommended that you work with a professional Nashville real estate agent to help you with your home-buying experience. 
Zivak Realty Group is your Local Real Estate Expert in Nashville, Tennessee
With over 10+ years of experience, Zivak Realty is a leading real estate firm providing satisfying real estate services. To find the neighborhood that truly suits your needs, Zivak can help you throughout the home-buying journey. Whether you're looking to buy a home in a gated community or a non-gated community, from single-family homes to townhouses, from condos for sale to open houses, we can help you find the ideal property for you.
You can reach us by phone if you have any questions about buying or selling real estate in Nashville, TN.  Call us at: 615-916-9961 or an email: [email protected]