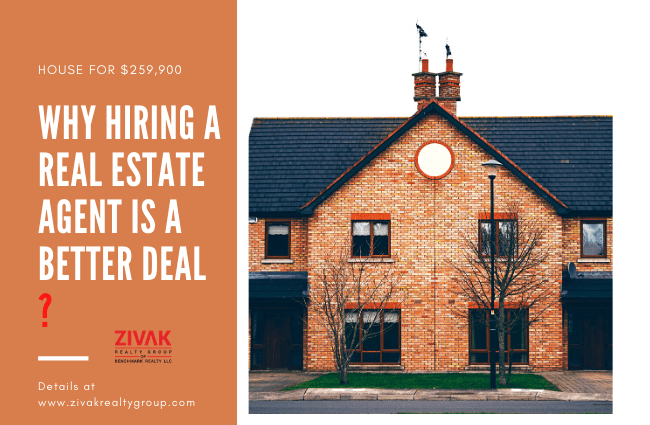 Why do I need a Real Estate Agent? Is hiring a real estate agent worth the cost? Can I not manage on my own? These are the few questions realtors have to face time and again. And the questions are not completely void given the plethora of information available on the internet it is only reasonable to have questions like that.
However, Agents' jobs are more than just fetching potential customers and appear to have papers approved. They understand all the ins and outs of both purchasing and retailing a property. So, If you're attempting to either buy or sell your house in Nashville you do require to analyze all your choices to make your deal a success and that comprises employing a Nashville Premier Real Estate Broker. Hiring a good real estate agent to buy or sell your house is worthwhile.>
Here are a few exclusive reasons as to why you should hire a real estate agent, and they are:-
1) Busy Schedule
Buying and selling a property is like a full-time job. Making time for this from your already busy schedule is however next to impossible. Whereas a real estate agent's business is to handle all of the processes involved in the purchase and sale of the property. Agents are already aware of the condition of the market and have adequate knowledge that can be profitable to you. They already have experience in selling properties. So, If you appear to be already stuffed and cannot make time out of your busy life, you need to hire a real estate agent to make things easier for you.
2) Home Search Support
If you prefer to supercharge your house exploration, a real estate agent can facilitate you to get a good start. Initially, your agent will arrange a meeting to attain reasonable knowledge of what factors and details of a house are significant to you and assist you to prioritize those components to wane the exploration.
Once those aspects are specified, the agent will shift through all accessible listings to locate the choices that are worth slating a presentation for the customer to watch in person. While this may appear simple enough to perform on your own, it can be extremely time-consuming, and in the absence of real estate agent assistance, you may spend your time on an obsolete listing.
Real estate agents help to find the house of your requirements and present it to you before finalizing the deal. Agents are there to take care of the leg work and rest deciding whether or not the property is the perfect fit for you is your chore.
3) Agents Already Know What to Search For
Clients usually have a pretty strong intention in the mind of what they wish in an estate, from the number of rooms to a garage. You'll perhaps think pretty comfortable searching at houses with that chart folded positively in your mind.
But the agent will be alert for problems that might not traverse your minds, such as furnace problems, leaks, roofing difficulties, and many others. An agent will comprehend the denoting indications of these issues and know what is the best way to address them. Hiring a Real Estate Expert Advisors will help the process of buying a home make tenfold easier and profitable decisions for you.
An agency can pass over-researched, new, and reliable data heeding an area's demographics, fraud rates, colleges, and other crucial aspects. That's plenty of time-consuming studies to perform on your own, especially if you don't have an idea as to where to begin.
4) No Out of Pocket Costs
A real estate agent's fees are paid for by the dealer and not the buyer. The commission is based on the decisive sale rate of the house, and the dealer's agent commonly divides that commission with the customer's agent once the bargain is detailed and finalized. Thus, there are no out-of-pocket expenses for you.
5) Best Negotiation Experience
Real estate bargains have several striking aspects. When it reaches time to seal the deal, you will wish an impartial, third-party adviser on your side. Even if negotiation games are your strong point, it benefits to possess a knowledge of the existing demand criteria to understand what you must be bidding from the dealer. And so here comes the role of an agent – he/she will comprehend stuff like How much are dealers normally compensating in closing expenses? bidding battles or agreement contingencies come into action, your agent will fetch their mastery to the table to deliver the promising result.
6) Neighborhood Expertise
A real estate agent can deliver up-to-date data on utilities, universities, zoning, commercial structures, and other traits that will assist you to determine if a local area is a good match for you or not. Locating a considerable house is only one portion of the riddle; a regional professional can assist you to shortlist your inquiry to find a neighborhood that expands to your overall integrity of life.
7) Adequate Market Knowledge
When buying a house, it is important to recognize the market price of houses and how to correlate with properties. A professional real estate agent will be eligible to perform exploration and introduce you to a ton of data on the recent state of the demand. Besides, they will be competent to instruct you if a house you're considering is rated way higher than the market value or below.
8) Paperwork Management
Purchasing a home encompasses more than just selecting a property and signing on the fixed date. If studying and understanding 20-page-contracts and their addendums and divulgence appear like something you would stress on,  employing a real estate agent will be helpful. Your agent can assist you to fill, formulate, and comprehend all of the documentation that is obliged to purchase your house. Hire a professional real estate agent to get your work done easily and that too with error, this will help you save from future scams.
Therefore,
The above-listed reasons are enough for you to decide on hiring a real estate agent to make the process of buying and selling residential properties a hassle-free one.
So,
If you are handling any house purchasing and selling procedure in Nashville, Tennessee, connect with the team of our best real estate agent – Zivak Realty Group. We, at Zivak Realty Group, have a skilled team of agents who are competent and well updated about the market trends in the real estate market, who can be of great help when buying a property in Nashville TN. We will help you Buy a House in Nashville TN.