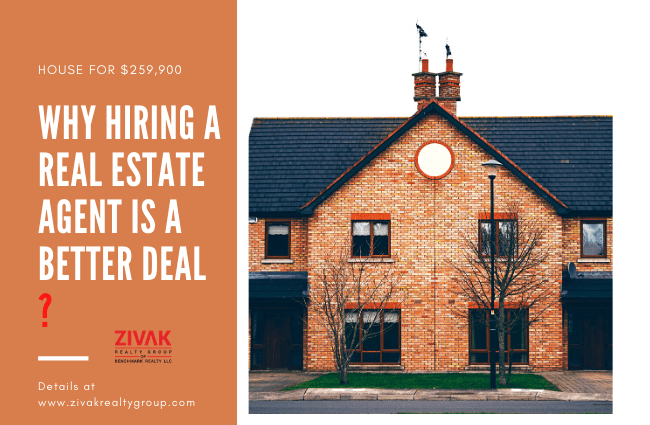 When it comes to putting the home on sale, both buyers and sellers are the part, as are the two sides of the coin. One wants to get the property while the other wants the top dollar. And ultimately, they share a common goal that is to get the right price.
Both the buyers and sellers can benefit by hiring a professional Nashville real estate broker. A real estate expert acts as a player to make a transaction successful. They are the real salesperson, an analyst, consultant, negotiator, and marketer who help in showcasing a house in the competitive market.
Buying and selling a home is a major financial decision one makes. If you have stepped into the real estate market to crack the deal, here is why you should Hiring a Real Estate Agent.
More Convenient
Once you switch your mind to Hiring a Real Estate Agent by your side, it can add a level of convenience to your home buying or selling journey. They act as a liaison between buyers and sellers and have the authority to have easy access to all other properties registered by other agents in the market.
If you are looking to Buy a House in Nashville TN, a full-time real estate expert will sort out homes that meet your criteria, connect with sellers' agents, and manage appointments for you to visit the property.
Similarly, if you take a step to sell your home on your own, you will have to attend calls from interested parties, answer questions from buyers and fix meetings. In this activity, make sure you have enough time to attend to the buyers. Potential buyers are more likely to skip if they find sellers busy or make delays regarding showing the property.
Negotiation is Tricky
Many buyers or sellers don't like to Hiring a Real Estate Agent instead, they prefer to communicate directly to the parties to keep the level of transparency. Well, this may be right to a certain extent – assuming both and sellers are much aware of the real estate market, both can save money, and the seller is ready to pay commission for seller's as well as buyer's agents. But, unfortunately, this is not that easy as it seems to be.
Let's say you got the house of your choice at the perfect location, but there need serious upgrades in the house. There you definitely need the skill to negotiate on the home's selling price, or also feel uncomfortable to ask directly to make upgrades in the property. To make your home buying process easy and fast, the real estate agent here acts as a supporter who can convey all your concerns to the sellers or their agents. The agent is in a better position to deal with all such things.
Hiring a Nashville real estate broker can help by speaking on the behalf of you in any tough transactions and ease things between buyer and seller. Similarly, for a seller who wants to sell a house, a real estate agent can represent the seller in front of potential buyers and help get the right deal.
An Agent can Handle Contracts Very Well
There are contracts you sign while your home buying or selling process. These contracts not only protect you and even ensure that you can withdraw the deal if certain conditions are not met.
For instance – if you plan to buy a home through a mortgage but fail to make any of the financial conditions unapproved for the mortgage, there are chances to lose your deposit. Moreover, you can also be sued by the seller for unable to fulfill the contract requirement.
A real estate expert is very well familiar with such contracts and conditions and can help you on how to use the contract and protect you through your home buying or selling process.
The Bottom Line
All in all, the real estate agents can be helpful for the home buying and selling process because they are well experienced with the local estate market and are familiar with client purchasing, selling, and advising clients regarding home pricing, home mortgage, Prequalification for a Mortgage, legal requirements, and related matters.
Real estate agents can be helpful because they know the local real estate market. Most agents belong to multiple listing services that publish directories of all properties listed for sale in a particular market.
If you are dealing in any home buying and selling process in Nashville, Tennessee, consult our best real estate agent – Zivak Realty Group. At Zivak Realty Group our professional team of agents works for you according to your need to get the best deal based on the actual market condition.