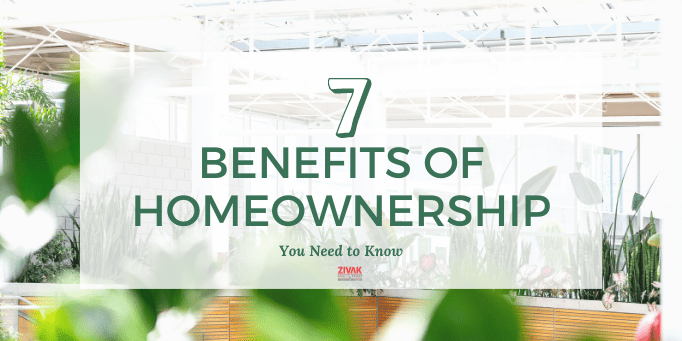 Buying a home is the biggest financial decision that many people desire to fulfill their dream. Homeownership is a significant investment that everyone dreams to generate wealth and a source for long-term savings.
Once you are capable of achieving a level of financial success to invest in a property and become a homeowner, you have several benefits.
If you have to take this big step to invest in a property, there are several financial benefits that will make your investment secure and successful as a homeowner. Let's have a look at the benefits you will gather as a homeowner.
It Improves Financial Security
The biggest financial benefit after becoming a homeowner is price appreciation. The price appreciation helps in building home equity. The principal amount you pay as a mortgage is equivalent to the money you deposit in the bank in the form of equity.
It allows Fixed Rate Mortgage
While becoming a homeowner, if you sign-up for a fixed rate mortgage, you will have to pay the same monthly payment throughout your loan duration.
It Improves Credit History
As a mortgage holder when you make timely payments, it helps lenders to know that you are reliable for accessing credit cards, loans, and lines of credit.  Moreover, the higher the credit score you have, the multiple options you will have with better terms. All in all, becoming a homeowner can improve your credit score. Make sure you pay off repayments on all loans and avoid applying for too many credit services.
You gather Tax Benefits
The deduction is the amount of mortgage interest payment from your taxes is the major tax benefit you get when owning a home. Moreover, if you itemize your deductions, you can benefit from property tax payment deductions and other expenses from your federal income tax.
It's a Great Way to Invest
There are several sources to make investments. But there needs a source that can let you make money from your investments. The idea of investing in a Nashville, Tennessee real estate is a much more stable option than any other source. Because, when you pay off the monthly mortgage, you are owning the property you have invested in. Once the mortgage is up, you own the property. You can then rent it or sell it for profit.
You also Have Social Benefits…
It Brings Privacy
The biggest benefit of becoming a homeowner is having privacy. Home privacy is something that every one of you expects, but due to living in a rental apartment, you might not have felt like you are living on your property. Owning the Best Apartments In Nashville, TN, means you hold the ownership, which means no objection or inspection from the landlord's end.
It Brings Stability
Another great achievement you experience after becoming a Homeownership is having stability in your own home without any discomfort. Moreover, once you get the Nashville, TN homeowner insurance, the very practical benefit is that it will help you get financial safety if any unexpected occurs. Homeownership also lets you provide stability in your employment, business, education, and communities.
Final Words
Renting a home is a good option, but owning a Property Near Nashville TN is a better and long-term investment option to build a stable future. Buying a home not only lets you enjoy a rent-free living experience, but you will also be able to live an improved life with your family, which in turn provides better stability in your career as well.
If you are planning to invest in the Nashville real estate market, it's a valuable investment you will ever make.  Homeownership also gives you a sense of stability and security for the long term. If seeking a property investment in Nashville, Tennessee real estate market, do connect with our Real Estate Expert at Zivak Realty Group.
At Zivak Realty Group, we are the professional team of realtors who assist in the overall home buying process in the Nashville region. We would be happy to help you find out the affordable property options for you.