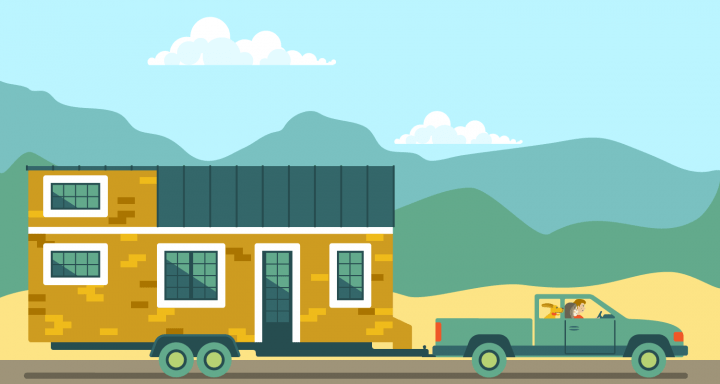 By Mariah Hansen
While using a tiny home as a primary residence has become a popular lifestyle choice, there are other ways to enjoy the tiny living lifestyle while still living in a traditional single-family home.
For Millennials
Millennials can greatly benefit from the tiny home lifestyle. With the cost of housing on the rise, it's no surprise that nearly one-quarter of millennials are still living at home, according to a recent report from Zillow. A tiny home is a great way for parents and grown children to live on the same property while also allowing each generation privacy and independence.
For Work and Hobbies
Those who love their traditional home but are on the verge of outgrowing their current square footage can utilize a tiny home for a home office, a yoga studio, or even a space for homeschooling. The long-term savings make tiny homes easy to maintain and provide a perfect space to keep your work separate from home life without a commute or moving to a larger space.
For Vacations and Leisure
One of the perks of owning a tiny home is the freedom to travel it provides. For those who live in a tiny home, the low cost allows homeowners to save more of their income for travel expenses. However, the tiny home can also be the perfect vacation home for travel enthusiasts.
Because of their size, tiny homes can easily be moved and utilized as a home away from home. Traveling with a tiny home eliminates the stress of finding an affordable hotel, as all that is needed is a campsite or owned piece of land.
Mariah Hansen is a Senior at Metropolitan State University in Denver, Colorado set to graduate in December 2018. She is pursuing a career in public relations focusing on social media and media relations.