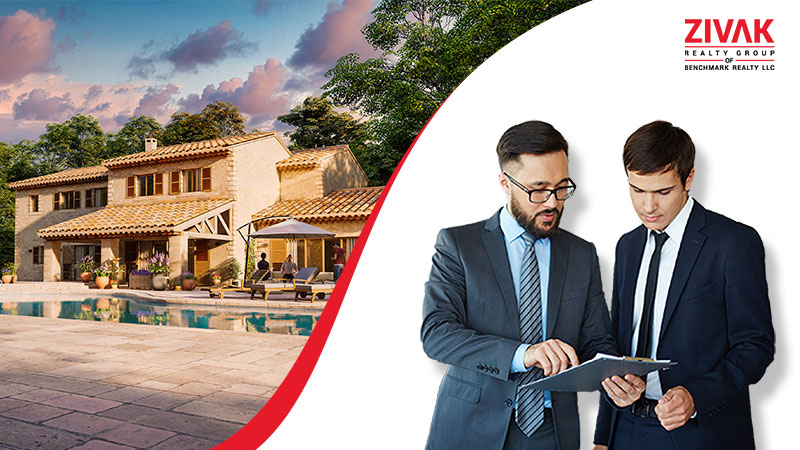 Choosing and finding the right listing agent to sell your house is the most important step if you want to get the best deal out of your house. The best listing agent, also known as a home selling agent, is a real estate specialist that has a thorough knowledge of the Nashville real estate market, inspects and appraises homes to determine fair market value, and writes and gives listing presentations to provide sellers with a report of their findings and market and stage properties for sale to attract potential buyers.
Before diving into how you can choose the best listing agent, one must know why hiring a real estate agent is important.
1. Appraises your home to determine the fair market value
Nashville, TN real estate agents can analyse your home's value by showing you comparable sales, pending deals, and active deals. If you don't want to lose potential buyers, knowing the fair market value of your house is important before you set any price. If you set the price of your house higher than the market value, then there is a chance your house will be left unsold. And so, hiring a real estate agent or listing agent who comes up with a proper scheme and bid to ensure that the buyers see your property as valuable and worthy of a price is crucial.
2. Different modes of marketing
The owner of the house should know about the various methods that can be used to market their house to the maximum number of clients. Marketing the house comprises more than possessing an open home and setting the 'for sale' advertisement. Real estate agents help with various efficient and profitable means of marketing. Some main marketing areas include the following:
Social media campaigns
Professional pictures of the house
Agent's local MLS
Print advertising materials are ready for distribution.
3-D tours
Make sure that before you hire a listing agent, they are willing to execute the different methods of marketing.
3. Updates on recent changes
Make sure the agent is well informed about the new methods and technologies. If a listing agent isn't well informed or updated with the latest technology, market trends, and events on social media, it can greatly affect the home selling procedure. So, always go for an agent who is well-informed and stays up-to-date with the market. He or she must inform you about the latest trends and existing norms in the real estate market.
4. What is the role of the homeowner?
Be sure to ask this question to your potential agent. You, as a homeowner, must know about your responsibilities and roles. The agents will tell you about remodeling your house, going for a deep clean, a few alterations, and other improvements. Seek help from Real Estate Expert Advisors to learn more about the agent and the real estate market.
Your real estate agent should be able to tell you about the different roles that you, as a homeowner, have to address.
Having discussed the roles of real estate agents, you must also know how and whom to hire to sell your house:
1. Find out if the agent works full-time
Listing real estate agents and all dealers in the area of real estate may work as a part-time gig. That doesn't mean they are not good at what they do. But do consider someone who works a full-time job in the field to have the agent's focus and work well. Operating with a listing agent who is in this occupation as a part-time worker can create problems with time availability.
2. Learn about the area of expertise
There are various kinds of houses being sold on the market, for example, Luxury Single Family Homes, condos, apartments, Luxury Homes, townhouses, duplex houses, New Construction Luxury Homes, Cottage Style Homes, Stunning Contemporary House and lots.. There are similar demographics in specific communities. People can learn about communities that are generally occupied by young working households or neighborhoods full of senior citizens. Different demographics also play an important role in selling the house. So, before hiring any agent, learn about his or her area of expertise.
3. Aspects that make an agent a good agent
While hiring the agent, you will have to mark the good aspects of the real estate agent's contract. Be sure to check his previous work and get feedback from past clients. To make an agent a good agent, he or she must have good negotiating skills along with adequate knowledge and expertise in the real estate market. Your agent should be able to do all the legwork and provide you with the best service.
4. Inquire about the commission rate.
Be vigilant if he or she asks for a lower than existing commission rate or asks for higher rates. Business holders are constantly rivaling each other, which will frequently direct them to find a promising price elsewhere. Nonetheless, if there is a real estate agent with an extremely low rate of commission, this could be because:
The business is not well-established.
Desperate for clients
Poor negotiating skills
People with poor negotiation skills can't help you. You will need someone who has sharp negotiation skills to carry out your deal.
5. Be aware of the reviews
Before hiring anyone, be sure to go through their reviews. Inquire about the agent's reputation in the market and if he or she is an able-bodied person to carry out your business. If any potential real estate agent is reluctant to give the review, there may be a purpose. Bad behavior, unfavorable, unprofessional. So you know what to do next, right? Go for someone else who is willing to show you his review to build trust.
To conclude
Real estate agents play a crucial role for getting you good deals while buying or selling a house. It becomes all the more important for you to select the right listing agent, with the right amount of experience to get your deal through.
Zivak Realty Group is a real estate company that has many eligible and professional listing agents who can help you in your endeavor. Call us today 615-916-9961 to get access to Premier Real Estate Services.