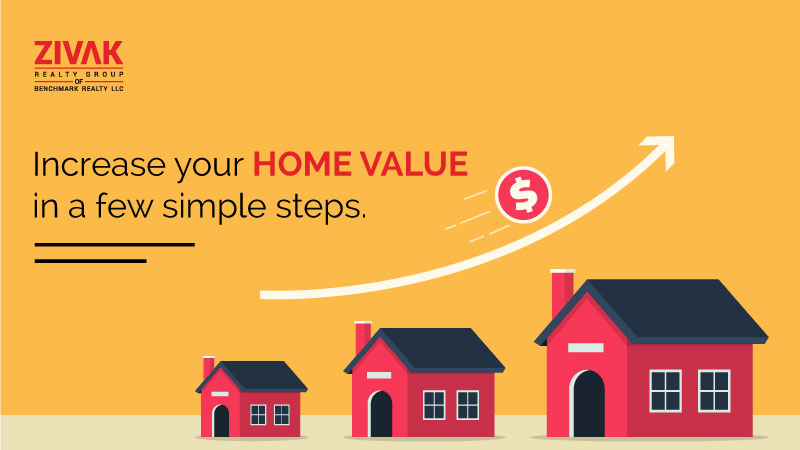 Are you looking to sell or refinance your house? Looking to increase the value of your house before an assessment is done? Here are some cool and easy tips that can help you to Increase Your Home Value.
Go for a house Inspection
Not all house modifications are decorative. Withering ceilings, termites, obsolete systems of electricity, broken windows, and others you will not be able to rectify if you don't realize there is damage. Employ an inspector that will help examine the rooms in your house that you might not generally notice. They may find unknown issues that could unfavorably influence your home value. Minor issues can quickly become huge, costly issues, so it is better to fix all of that beforehand so that your home value doesn't drop.
Try deep cleaning
The most inexpensive means of enhancing your home's sellability is to make it tidy. Cleanliness and some shuffling around does not just make your house look appropriately organized but, moreover, creates adequate spaces. Most of the potential customers always choose to buy houses with appeal. So, it's important to begin with the basics! Deep clean your house; every room; kitchen, bathroom, hall, balcony, garden; every nook and corner. A neat, tidy and organized house will attract more buyers thereby increasing its value. 
Paint, paint, paint
Freshly painted halls look tidy and revamped, and it also helps in adding value to your home, and that means switching value. When choosing paint shades, remember that neutrals appeal to an enormous number of people, therefore preparing your home to look more appealing. Don't see this as an unnecessary cost evolving but as a cost that is going to be doubled while getting the deal.
Refurbish the Kitchen
The kitchen happens to be one of the most important parts of the house. A tidy and modern kitchen greatly enhances the value of your property. For this goal, you must get modern cabinets, fashionable door handles, luminous lights, and kitchen fixtures. Try to formulate or pull everything into popular layouts and warm shades. Modern kitchens will not just impress your potential buyers but also give you a good deal on them.
Revamp your living room
From having fun to spending quality time, the living room is where families and friends get together. It's also one of the simplest rooms to renovate with just a couple of layers of paint and the addition of new bottoms. The living room can be decorated and be given a cool, modern yet aesthetic touch within a couple of hours and with a few cool ideas.
To Wrap Up,
Get an experienced real estate agent who can help you and guide you through the complicated process of home selling and buying.
Zivak Realty Group is a Nashville real estate company that can help you to increase your home value with the help of thorough inspections as well as find prospective buyers for your house.