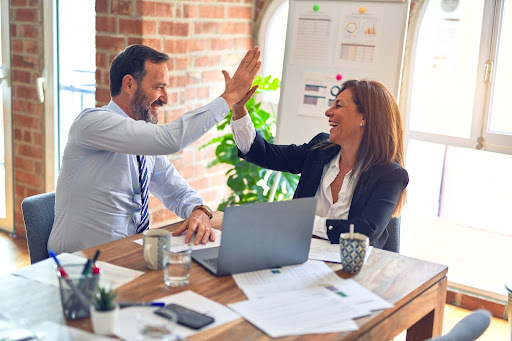 Did you know that having the right realtor helps sell your house faster and for more money?
For example, according to the National Association of Realtors, 2020 Profile of Home Buyers and Sellers, the median sale price of a "For Sale By Owner" home in the United States is 26% lower than that of a home listed with a licensed real estate agent. In some markets, FSBO homes can stay on the market for weeks longer than homes listed by a realtor. This explains why the top fear expressed by owners is whether or not their property will sell within their desired timeframe. More than half of sellers report that uncertainty is extremely stressful. Because of these factors, the majority of sellers make the smart decision to use a real estate agent.
Here, we review the impactful benefits of listing with a realtor and how they can help you sell your house fast.
Preparation Prevents Poor Performance
A knowledgeable realtor knows how to highlight the positives of your home to have the highest appeal to the greatest number of potential buyers. In other words, they know what today's professional homebuyers are looking for and what they want in their home. Instead of relying on your own guesswork, working with a realtor lets you focus on those projects, upgrades, and repairs that really matter, saving you time and energy while generating the most interest.
Successful Staging
Staging is the strategic use of furniture, decor, and lighting to enhance prospective buyers' vision of your house as their dream home. It's decluttering, depersonalizing certain areas, and placing furnishings and decor "just so" to make your home look inviting and warm. The goal is to make it easier for potential buyers to take mental ownership of the home. You want them to be able to see themselves living there.
Again, this is not just guesswork based on your own preferences and ideas. In fact, when the home is expertly staged, it may no longer even resemble "your" home. Instead, it will look more like a show home from a stylish magazine. Staging is part science and part art form. The best realtors employ professional stagers to help your home look at its absolute best.
Listing at the Right Price
The right realtor will be knowledgeable about the area and familiar with recent asking and selling prices. They will have accurate prices for comparable properties that will help you determine the right price.
A high asking price might limit the number of interested buyers and cause your home to stay on the market much longer than it should. To learn more about how listing prices can influence how fast you sell your house view this guide. A low asking price might make the homes sell faster but hurt the return on your investment. Experienced realtors can find "the sweet spot" that sells in a timely manner for the best price possible.
Bringing in the Professionals
Two of the keys to selling your home as fast as possible are meeting the qualifications of certain homeowner loans and inspiring buyer confidence. Both lenders and buyers want to know that the property is in good condition, up to code, and not in need of any serious repairs. One way to address these concerns and satisfy both lenders and buyers is to hire professional inspectors to take an impartial look at the condition of your home. Having a document that proves that there are no major issues with your home will proactively address any concerns that might slow the sale. A good realtor knows what inspections are necessary and even more importantly, how to quickly and affordably fix any problems. They will already have reputable companies that you can use.
The Right Picture Is Worth More Than 1000 Words
While you might think that all you need to do is put a sign in the yard and maybe snap a few pictures on your cell phone, an experienced realtor knows how and where to list your home for maximum visibility and response. For example, a good realtor will use a professional photographer who specializes in pictures that bring out the best of your home – the time of day, the angles, etc.
Then, they take these "modeling" photos of your home and list them where they will be seen by the maximum number of people – MLS listings, real estate websites, local magazines, and so on. This is extremely important because while over 90% of all homes listed for sale are on a multiple listing service (MLS), only 6% of homes that are FSBO enjoy such high visibility. Licensed realtors and brokers are the only ones allowed to list a property on an MLS In other words, if you aren't using a realtor, you are missing out on the vast majority of potential buyers.
Marketing Materials
Chances are, you don't have anywhere near the resources of a licensed real estate professional. At best, you might be able to print a few flyers or post a few amateur pictures on your social media, but that's about it. A real estate pro will have a website that attracts anyone who is looking to buy a home in your area, professionally-made, high-quality flyers and brochures, and signage, all designed to attract the attention of potential buyers.
They Have the Time You Don't
Most likely, you are trying to sell your home around the rest of your life – your job, family obligations, doctor's appointments, etc. The amount of time you can devote to preparing your home, scheduling inspections and photo shoots, cleaning and staging, marketing, and most of all, showing your home is probably pretty limited. A real estate agent, on the other hand, has teams in place to handle most of those necessary tasks, and more importantly, it IS their job to market and shows your home. They DO have the time to host open house events and to set appointments with potential buyers who are just as busy as you are.
The Bottom Line
In today's volatile real estate market, you need every advantage possible and all the help you can find. If you are trying to sell your house fast, even small tweaks to your selling strategy can mean a difference of tens of thousands or even hundreds of thousands of dollars. Save yourself the hassle, uncertainty, wasted time, and expense of trying to do it on your own. For such an important financial transaction and life event as selling your home, always retain the services of a professional.