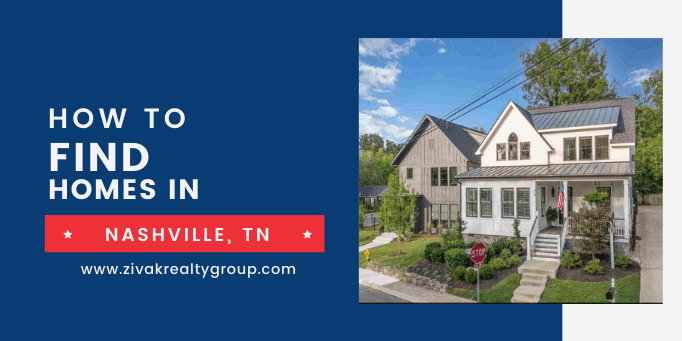 If you are migrating to Nashville, you will search for a house where you can enjoy the place, people, surroundings, and have easy commuting options. If you are finding the best Homes in Nashville, TN there are multiple options to search for Homes for Sale in Nashville TN.
You may find a lot of hustles in finding homes if you are first-time movers. So if you need any help to make your home buying process easier, here are some useful tips for how to find the best apartments in Nashville
Be active on Social Media
Getting active on Social media platforms is the most common way to find the best apartments in Nashville of your choice. If you connect to communities like Nashville Housing especially on Facebook, there are multiple options to search. Maybe some of your friends know the reliable real estate services in Nashville who can further help you in a detailed property search.
Check the Houses in-Person
If you are ready to move to Nashville, taking the time to visit the Property in-person is another reliable option to get detailed property information. To search Nashville property for sale, you can keep an eye on local ads, signposts or hire a real estate agent in Nashville.
Proximity to Public Transportation
Commuting is an essential aspect while searching the property, as it can affect our overall routine. So, make sure you search for a Property for Sale in Nashville TN that is in proximity to public transportation. A home located at a long distance from your workplace can disturb your management or can cause a lot of stress. Keep this aspect in mind will help you while finding a home.
Negotiate Home Price with Landlord
If you successfully find Your Nashville Area Home or apartment, the next comes negotiating the price with the landlord. You can better negotiate on pricing when you perform a home inspection and find some flaws. If you find something that is weakening your decision to finalize the deal due to any damage, it's better to point it out and put efforts to lower the cost.
Check for Subsidies
For those who are having low-income employment and may not be able to afford rent, the U.S Department of Housing and Urban Development frequently offers subsidies. You can search the HUD website to check for affordable housing.
Final Words
If you are finally moving to Nashville, Tennessee, it's probably the best decision you have taken. Many employment opportunities, business opportunities, highly reputed schools, and universities, and the city of music will give a dense suburban feel.
If you need any assistance in finding Nashville properties, connect with our real estate agent at Zivak Realty Group in Nashville. Our realtor at Zivak Realty Group can help you find a home as per your required budget.
At Zivak Realty Group, we are the licensed realtor with 9+ years of residential and commercial sales experience in the greater Nashville region. Our real estate agents are well-versed with the current local market conditions to provide comprehensive real estate market analysis to assist you throughout the complete sales process.