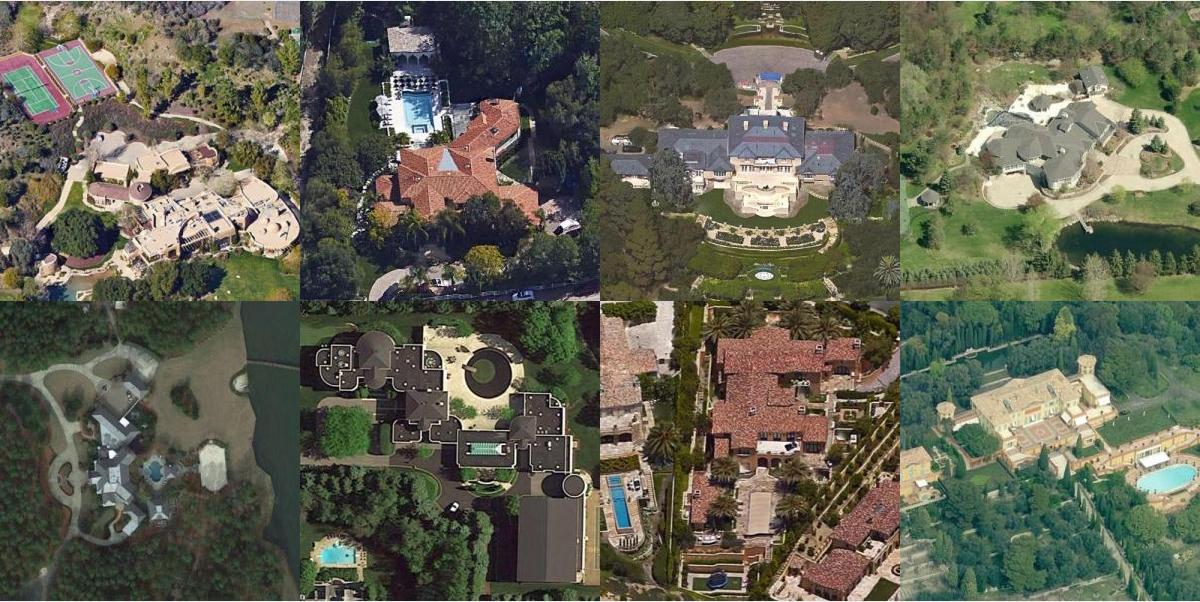 Nashville, the Luxury Homes of live honky-tonks from Broadway, country music and some pretty stellar fried chicken has been home to quite many celebrities. From pop stars and country music royalty to actors and actresses from TV and film, Nashville is no stranger to the rich and famous.
When it comes to celebs, most celebrities Luxury Homes in Nashville are actually in Brentwood or Franklin, TN. These are two of the most affluent suburbs under the Nashville Real Estate agencies.
Here is a list of seven American celebrities that live or had lived in Nashville, Tennessee. This list includes a carefully handpicked names of Top American stars who had bought or sold a house with the Nashville Real Estate in recent years.
Tim McGraw and Faith Hill: first on our list of Nashville celebrities come one of country music's favorite couple. The pair moved into their Brentwood five bedrooms, 22,426 square-foot Luxury Homes (apartment) in the summer of 2001. Their mansion was built in the 1800s, and it sits on 622 acres of land with three other such residences.


Ever since then, the powerful country couple has had a fairytale lifestyle all with their three daughters.



Kelly Clarkson: American singer, songwriter, Kelly Clarkson who rose to fame after winning the first season of American Idol is one of the top celebrities who resides in the well-reserved part of Nashville, TN.


Three words; Gorgeous, Royal, and Sophisticated can help to qualify the worth of her 6 acres of land, 7 bedrooms, 8 full baths, and 3 half baths apartment.




Kelly, 37, moved into her 20,000 square-foot, manor home located in Hendersonville just 20 miles north of Nashville. The home to Kelly and her family cost her about $8 million when it was purchased far back in 2013.

Sheryl Crow: 58 years old Sheryl Crow is the next Nashville musical star on our list. Sheryl Crow moved to Nashville from Los Angeles in 2012. In one of her interviews, she said she needed a serene environment where her two sons could roam yet still have a lot of privacy. Her residence is a 50 acres spread-out land just beside the Franklin area.


Reese Witherspoon: out of the Music Industry, we have popular American actress and entrepreneur, Reese who spent most of her childhood in Nashville.


Although Reese doesn't have a home in Nashville, she recently opened the flagship store for her Draper James lifestyle brand on the 12 South neighborhood of Nashville, this keeps her around the area. When she's in town for her store, she snaps photographs of herself strolling downtown and hitting other popular Nashville hot spots.



Brad Paisley: the 47 years old country music superstar lives in Nashville with his wife Kimberly Williams-Paisley.




The Paisley's boast a gorgeous two-story log cabin style home complete with beautiful stone fireplaces, a den, and an attached garage. The size in a total of the residence clocks in at respectable 11,130 square-foot.




Brad and his family do venture out on occasion, but the Paisley clan has been reported to have maintained a mostly low-profile existence around the area.



Oprah Winfrey: Business mogul, Oprah lived in Nashville between the years 2001 to 2014 when she sold off her landed property. But her longtime attachment to the area had her purchase a new home in December of 2013, this she claimed to have bought for her father, a longtime Nashville native.


The renowned talk show host is one of those celebrities you might find yourself running into some supermarket or grocery store.



Taylor Swift: Keeping the best for the last, American pop sensation, Taylor Swift is a longtime resident of Nashville, TN.


Taylor owns two homes in Nashville, an estate, and a penthouse where she spends most of her time taking pictures of her sophisticated lifestyle.




She bought her Nashville estate when she was only 21 years old. The estate has a 5,600 square-foot main house with a 2,000 square-foot guest house, and it's worth is estimated at $2.5 million; rumored to be the cheapest Luxury Homes she owns.
A whole number of superstar celebrities reside in the beautiful city of Nashville, but only seven of them had made our cut.
Don't be surprised, you might have lived two blocks away from your favorite celebrity and you didn't even know; but now we hope you do.
3