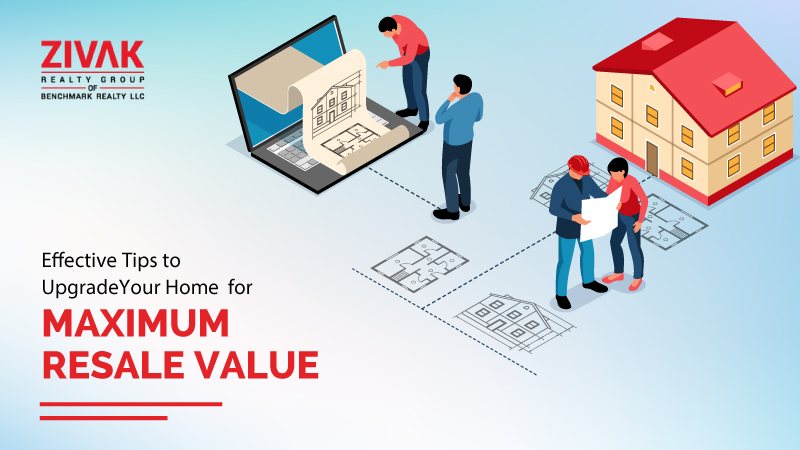 Selling a home can be a daunting task, especially if you want to maximize your resale value. One should know simple ways to add value to your home to attract potential buyers and maximum resale value.
Home staging involves decorating and arranging your home to make it more appealing to buyers. In Nashville, TN, the real estate market is highly competitive, and staging your home can make all the difference in attracting potential buyers and securing a higher sale price. 
This guide will share tips and tricks to stage your home for maximum resale value in Nashville, TN. 
Whether you're selling a starter home or a luxury property, these tips will help you make a lasting impression on potential buyers and get the best possible sale price for your property.
Presently, the home for sale in Nashville, TN, ranges from $995,000 to $100,000. Hence, maintaining the property beautifully is crucial to getting the right value.
Tips to Renovate Your Home to Get the Right Resale Value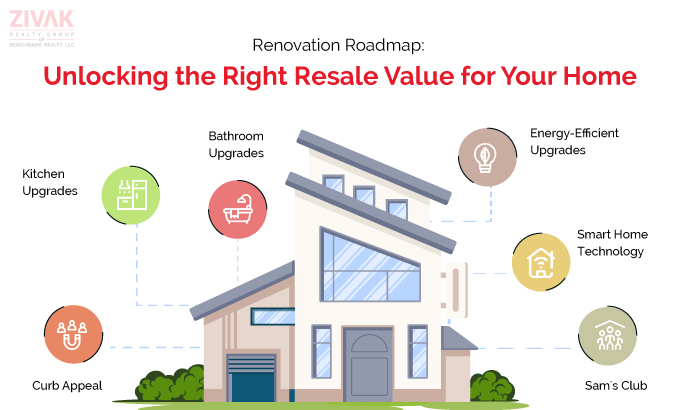 If you're a Nashville resident looking to sell your property, several property upgrades can increase your chances of getting the right price. Here are a few upgrades to consider:
1. Curb appeal: 
First impressions matter, and improving your home's exterior can help attract potential buyers. Consider adding a fresh coat of paint, updating landscaping, and installing new exterior lighting.
2. Kitchen upgrades: 
Kitchens are often the focal point of a home, and upgrading your kitchen can significantly increase your home's maximum resale value. Consider upgrading appliances, adding new countertops, and installing new cabinetry.
3. Bathroom upgrades: 
Bathrooms are also a significant factor in a home's resale value. Consider adding new fixtures, updating tile or flooring, and upgrading lighting.
4. Energy-efficient upgrades: 
Energy-efficient upgrades such as installing new windows, insulation, and HVAC systems can make your home more attractive to potential buyers and save them money on utility bills in the long run.
5. Smart home technology: 
Smart home technology is becoming increasingly popular among homebuyers, and features such as smart thermostats, security systems, and lighting can add value to your property.
By making these upgrades, you can make your Nashville property more attractive to potential buyers and increase your chances of getting the right price for your home.
It's important to consult with a local real estate agent to determine which upgrades will provide the most value for your specific property and market.
Want to save money? Explore DIY options to enhance the value of your property.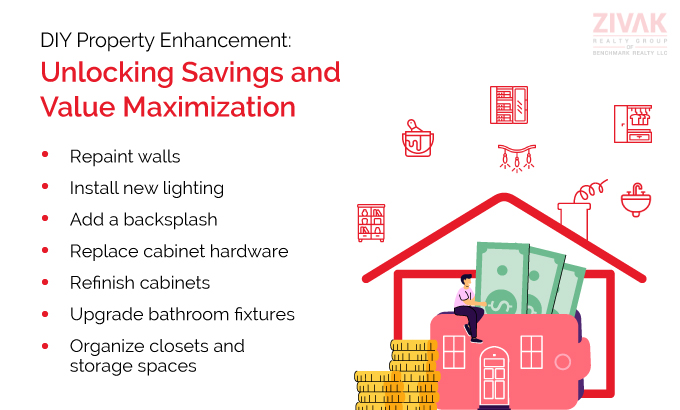 These DIY home upgrade options are affordable and can add value to your home without requiring extensive renovations. However, it's important to remember that not all upgrades will be appropriate for your specific home or market. 
Consulting with the Top realtors in Nashville, Tennessee can help determine which upgrades will provide the most value for your home.
Repaint walls: A fresh coat of paint can make a huge difference in updating the look of your home. Consider using neutral colors that appeal to a wide range of buyers.
Install new lighting: Updating light fixtures can help modernize your home and create a more inviting atmosphere. Consider adding dimmer switches and LED bulbs to improve energy efficiency.
Add a backsplash: A backsplash in your kitchen or bathroom can add visual interest and make the space look more polished. There are many affordable options, such as peel-and-stick tiles or a painted backsplash.
Replace cabinet hardware: Swapping out outdated or worn cabinet hardware can instantly update the look of your kitchen or bathroom. Choose modern or classic styles that will appeal to a wide range of buyers.
Refinish cabinets: If your cabinets are in good condition, but the finish is dated, consider refinishing them with a fresh coat of paint or stain. This can save you money compared to replacing the cabinets entirely.
Upgrade bathroom fixtures: Replacing outdated bathroom fixtures such as faucets, showerheads, and towel racks can give the space a more modern look.
Organize closets and Storage Spaces:

Maximize storage space by adding shelving, racks, or organizers. This can make your home feel more spacious and functional.
Pro Tip: Staging your home for maximum resale value in Nashville ensures that your home reflects the local style and culture. 
Nashville has a unique culture deeply rooted in music, history, and Southern hospitality, and incorporating these elements into your home can help attract potential buyers drawn to the city's charm. 
Conclusion
For increase in home value in Nashville, TN , is an important step in selling. By making your home look its best, you can attract more potential buyers and ultimately sell it for a higher price.