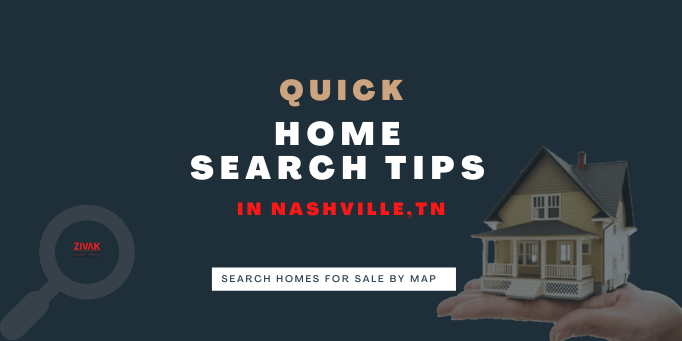 Finding a dream home is everyone's approach, and also a big commitment too. When it comes to searching for homes, there are several ways across the internet. But, Getting to know the reliable medium to access the Nashville home listing is a big hassle. In addition, here are some quick home search tips to make your house hunting easy for you.
Know what you want
Make a list of what exactly you are seeking in a new home. This will mainly help you filter out your desired area, price range, property type, number of bedrooms, home-style, and amount of land.
Browse Variety of Nashville Home Listing Sites
Your real estate agent in Nashville can make a big difference in your home buying process. Try to get the best Homes for Sale in Nashville TN. Make sure you get some major information before you hire real estate agents:
Know about their previous home selling experience
Their knowledge about real estate market trends
How long have they been licensed?
Do they work with a team?
Their average number of clients
Their communication medium
Any complaint face by their client
However, you can connect with the Zivak Realty Group. They are one of the best Real Estate Expert Advisors in Nashville, Nashville suburbs, and communities
Use Search by Map Functionality
Once you connect to the professional real estate advisor, they will assist in offering multiple home search options. You can search homes for sale by map functionality to find multiple real estate listings by location.
To specify parameters, you can choose filter options to view the properties as per required area, Nashville Zip Code, price band, number of beds, baths, property type, popular features, community features, home-style, exterior features, interior features.
Get Pre Approved
While making an offer on a home, consider getting preapproved for a mortgage to make the home buying process easy. This will also help you to know how much you can afford to purchase a property.
Final Words
At Zivak Realty Group, our team of local real estate experts is ready to guide you through the overall home buying process. With over years of experience in the Nashville real estate market, we are committed to helping you get the best deal. Consult with our licensed agents who are updated with the Nashville real estate market to find the home you have expected.
Connect to our team of Real Estate Experts to get a successful real estate deal in the Nashville area. Call us at : (615) 432-2919.