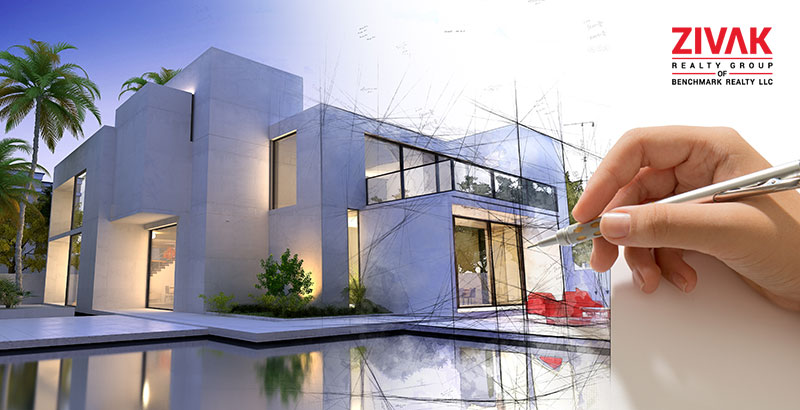 Looking for homes for sale in Spring Hill, TN? With quality construction, you can get the nicest properties. View property photos, and visit properties, schools, and neighborhoods with a local area real estate agent at Zivak Realty Group.
Spring Hill, TN Overview
Spring Hill is a city in Williamson County, Tennessee, located 30 miles south of Nashville. Currently, Spring Hill has a population of close to 54,000 inhabitants as of the year 2022, per the latest US Census estimates. The city is recognised as the 4th fastest growing city by the U.S. Census Bureau and is also considered part of the Nashville metropolitan area. 
Growth in Spring Hill, Tennessee
As a Nashville Neighborhood, Spring Hill has seen swift growth over recent years, with a substantial rise in population since. Today, Spring Hill officially hit 53,339 residents. 
Moving and Living in Spring Hill, TN
Today, more and more people are considering moving as well as investing in the Spring Hill Real Estate Market. The most common reasons include the affordable Spring Hill Homes for Sale, high-ranking schools, low crime rate, and quality of life that attract home buyers to settle their livelihoods here.
Let us deep dive into more details about Spring Hill City to help you plan to live and settle in this Nashville neighborhood.
Real Estate Market Trends and Statistics in Spring Hill, TN
In June 2022, homes in Spring Hill were selling at a median cost of $567,990. Plus, homes here sold out after 44 days on the market, which happened to be 68 days last year (2021). There were around 478 homes sold this year in June. 
| | | | |
| --- | --- | --- | --- |
| | Today  | 1 Month ago | 1 year ago |
| Median List Price | $574,900 | $567,990 | $385,350 |
| Median Home Size | 2,450 Sqft | 2,438 Sqft | 2,131 Sqft |
| Median $/Sqft | $244 | $241 | $193 |
Note: Above data referred from – www.movoto.com
Spring Hill Market Trends For Single-Family Homes
A single-family home for sale in Spring Hill, TN was sold for $599,900 on June 22, which was priced at $428,635 in 2021.
The median price per square foot was $193 in 2021, and it appreciated to $244 by June 2022, for single-family homes.
Spring Hill Market Trends For Condos and Townhomes
The median price for condos and townhomes also appreciated, from $319,995 in 2021 to $376,450 by June 2022.
Availability of Homes in Spring Hill
If you plan to invest in the Spring Hill, TN real estate market now or anytime in the future, prices have surged in recent months and are expected to grow as the city becomes popular among job seekers.
To aid your knowledge, most of the properties available for sale in Spring Hill are beautifully crafted single-family homes. However, one can also find options for low-maintenance condos, homes, and more.
Spring Hill, TN offers a wide range of real estate options. From historical homes to recently built residences, there are options for every buyer.
For those seeking any assistance in finding properties at the best deals, we recommend you connect with an expert team of Spring Hill real estate agents who can help find your dream home or better investment options.
Neighborhoods in Spring Hill, TN to Explore
The city of Spring Hill, TN lets you experience unique yet diverse neighborhoods around you. Whether you are searching for a calm suburban region, a downtown, or a community with heaps of amenities and activities, there is a local neighborhood that meets your requirements.
Arbors at Autumn Ridge
A custom, single-family home in a turn of events, Arbors at Autumn Ridge is settled off of Wilkes Lane. Well-known regional manufacturers who added to the advancement of the local area include Clark Custom Homes and Landmark Homes. Offering sweeping properties and all-around made domain-style homes, Arbors at Autumn Ridge keeps on being one of the city's most sought-after areas.
Arbors at Autumn Ridge, situated off Wilkes Lane, is a single-family home development in Spring Hill, Tennessee. Well-known builders in this area are Clark Custom Homes and Landmark Homes. Fenwick Way, Alpaca Drive, Haversack Drive, Miles Johnson Parkway, and Grunion Lane are just a few of the Arbors at Autumn Ridge streets. Nearby neighborhoods are Belshire, Autumn Ridge, Campbell Station, Winstead Manor, Woodside, and Bluebird Hollow.
Winstead Manor
Another neighborhood in Spring Hill, TN is Grandview Custom Homes. Found close to Harvey Park, it offers beautiful single-family homes. The place is quite a preferred choice among students and families.
Brixworth
Brixworth is one of Spring Hill's best areas and is situated off Buckner Road. The neighborhood offers single-family detached homes with spaciousness at its best offering a better quality of life. Built by Pulte Homes and Goodall Homes, Brixworth is considered a highly ranked area in Williamson County School District. 
Whispering Woods
Murmuring Woods is a residential subdivision that features single-family homes with affordable offerings. Whispering Woods often takes priority for many home buyers who are looking for areas near the Spring Hill neighborhood. 
Things you can Explore while in Spring Hill, TN
Outdoor options
Spring Hill is loaded up with and encompassed by numerous wonderful parks, open green spaces, and a diversion of valuable open doors. The city is home to five parks which are skillfully focused on by the Parks and Recreation Department.
Evans Park
Evans Park can be found off of Maury Hill Street and features a playground, picnic pavilions, and baseball diamonds. Furry friends will be able to enjoy the pet area here.
McLemore Park
McLemore Park is situated at the corner of McLemore Avenue and Old Kedron Road. The highlights of this park are that it is well equipped with a playground, benches, grills, seats, and basketball courts.
Walnut Street Skate Park
It is situated on Walnut Street and is the city's first skate park. The skate park is available to both BMX riders and skateboarders and has different half pipes, concrete ramps, grind rails, and quarter pipes. 
The Crossings of Spring Hill
For those who want to explore retail shopping, The Crossings of Spring Hill is the city's go-to shopping center that has more than 80 retailers, including boutiques, stores, and more.
Spring Hill Antiques Mall
Experience Spring Hill's Antique Mall where you will find scores of stalls that are specialized in different styles. You can shop for antique furniture, unique gifts, and collectibles for your loved ones. 
Downtown Spring Hill
Downtown Spring Hill is the ideal spot to track down standout encounters. The downtown is loaded up with bars, restaurants, cafes, and shops to hang out with your friends and family.  
Final Words 
Spring Hill Tennessee can be a great place to move and live with your family. It offers residents a sparse suburban feel. The city has to offer some of the best career opportunities for its residents.
Ready to buy or invest in a property in Spring Hill? Connect with us at Zivak Realty Group and we will be glad to assist you on your journey to get the best offers that suit your interests.