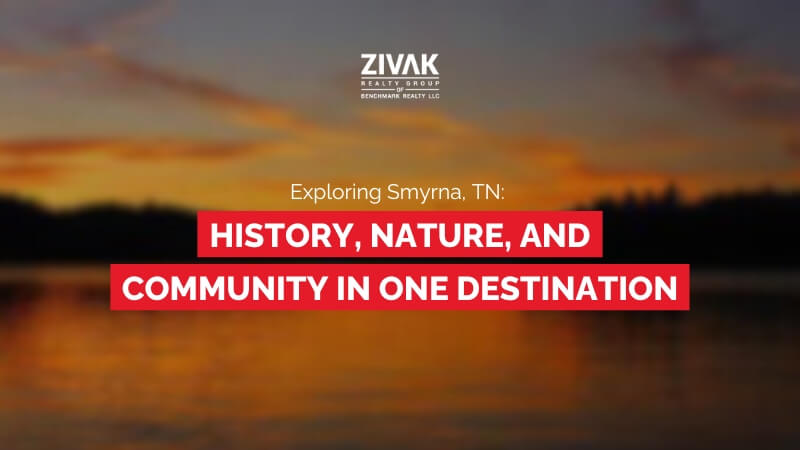 Are you seeking a summer destination that combines history, natural beauty, and a thriving community? Look no further than Smyrna, a hidden gem nestled in the heart of Middle Tennessee. Located just a short drive from the vibrant city of Nashville, Smyrna TN offers a charming escape with its unique blend of attractions and amenities. In this blog, we will explore 15 compelling reasons why Smyrna should be at the top of your summer travel list. From its rich history to its picturesque landscapes and exciting real estate market, Smyrna has something to offer every visitor. Join us as we uncover the charms and delights of this captivating Nashville neighborhood. 
Dive in to read 7 Reasons to Visit Smyrna, TN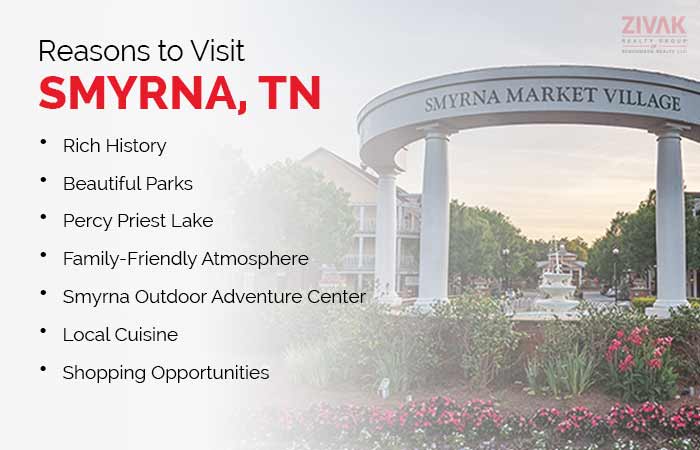 1. Rich History
Smyrna boasts a rich history that dates back to the Civil War era. One of the best ways to delve into the town's captivating past is by visiting the Sam Davis Home and Museum. Located on the outskirts of Smyrna, this historic site offers a glimpse into the region's heritage and provides an immersive experience for history enthusiasts. The Sam Davis Home and Museum is dedicated to preserving the memory of Sam Davis, a young Confederate soldier who was captured and executed by Union forces during the Civil War. The museum is situated on the site of the Davis family plantation, offering visitors a chance to step back in time and explore the preserved antebellum home.
2. Beautiful Parks: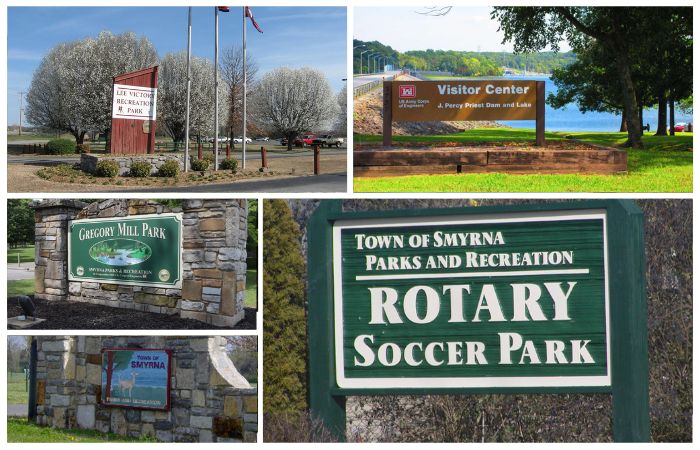 Smyrna, Tennessee, is blessed with an abundance of beautiful parks that provide a serene and scenic escape for nature lovers and outdoor enthusiasts. Some notable parks in Smyrna offering a unique and enjoyable experience are listed below:
Lee Victory Recreation Park: This expansive park offers a range of recreational activities, including walking trails, picnic areas, playgrounds, and sports facilities such as baseball and softball fields, soccer fields, and tennis courts.
Sharp Springs Park: Known for its picturesque lake and serene walking trails, Sharp Springs Park provides opportunities for fishing, boating, picnicking, and enjoying the beauty of nature. The park also features playgrounds and hosts community events throughout the year.
Gregory Mill Park: This park offers a peaceful environment with walking trails, picnic areas, and a scenic creek. It is a popular spot for outdoor enthusiasts and those seeking a quiet place to relax and enjoy nature.
Rotary Soccer Park: As the name suggests, this park is dedicated to soccer and features well-maintained soccer fields for organized games and recreational play. It is a hub for soccer enthusiasts in Smyrna.
J. Percy Priest Wildlife Management Area: While not technically within Smyrna city limits, this nearby wildlife management area offers ample opportunities for outdoor recreation, including hunting, fishing, hiking, and bird-watching. It is a nature lover's paradise.
3. Percy Priest Lake: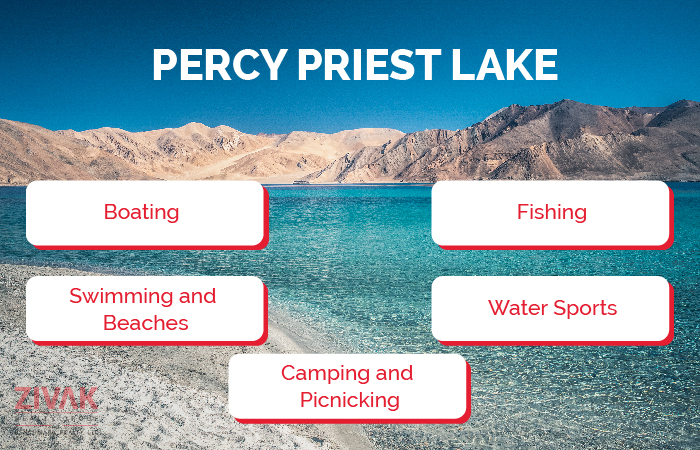 With its close proximity to Percy Priest Lake, Smyrna TN provides easy access to water activities such as boating, fishing, and swimming, making it an ideal destination for water enthusiasts. 
Percy Priest Lake, located near Smyrna, Tennessee, offers a plethora of water activities for visitors to enjoy. Here are some exciting things to do at Percy Priest Lake:
Boating: Bring your own boat or rent one from the marinas in the area and explore the expansive waters of Percy Priest Lake. The lake is perfect for boating, whether you prefer sailing, powerboating, or kayaking. Enjoy a leisurely cruise, discover hidden coves, or find a peaceful spot to drop anchor and soak up the sun.
Fishing: Percy Priest Lake is known for its excellent fishing opportunities. Cast your line and try your luck at catching a variety of fish species, including bass, crappie, catfish, and more. The lake has numerous fishing spots, both from the shoreline and by boat, making it a popular destination for anglers of all skill levels.
Swimming and Beaches: Cool off on a hot summer day by taking a dip in Percy Priest Lake's inviting waters. Some designated swimming areas, such as Cook Recreation Area and Anderson Road Recreation Area, offer sandy beaches and facilities for a day of fun in the sun. Swim, build sandcastles, or simply relax and enjoy the scenic beauty surrounding the lake.
Water Sports: Percy Priest Lake is a haven for water sports enthusiasts. If you're seeking thrills and excitement, try activities such as water skiing, wakeboarding, tubing, or jet skiing. The lake's spacious waters provide ample room for these high-energy water sports, allowing you to have a memorable and adventurous experience.
Camping and Picnicking: Enjoy a peaceful getaway by camping or picnicking along the shores of Percy Priest Lake. Several campgrounds and picnic areas, such as Seven Points Campground and Smith Springs Recreation Area, offer scenic views, facilities, and opportunities for outdoor relaxation. Spend quality time with family and friends, have a barbecue, or simply unwind amidst nature's beauty.
4. Family-Friendly Atmosphere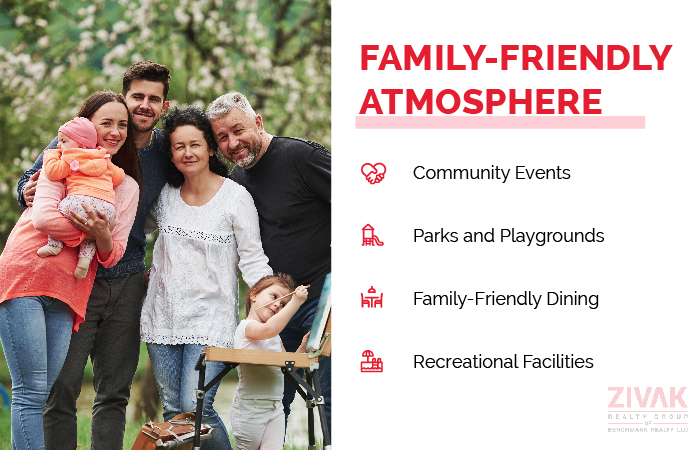 Smyrna's welcoming community and family-friendly environment make it an excellent destination for a summer getaway with loved ones. Smyrna, Tennessee, prides itself on its welcoming community and family-friendly atmosphere, making it an excellent destination for a summer getaway with loved ones. Here's how Smyrna fosters a family-friendly environment:
Community Events: Smyrna hosts a variety of community events throughout the year that cater to families. From festivals and parades to outdoor concerts and movie nights, there are plenty of opportunities for families to come together, have fun, and create lasting memories.
Parks and Playgrounds: Smyrna is home to numerous parks and playgrounds where families can enjoy outdoor activities. These parks offer open spaces for picnics, playgrounds with age-appropriate equipment for children, walking trails for leisurely strolls, and sports fields for some friendly competition. Families can spend quality time together, engage in physical activities, and connect with nature.
Family-Friendly Dining: Smyrna boasts a diverse culinary scene with many family-friendly restaurants and eateries. Whether you're craving classic comfort food, international cuisines, or quick bites, you'll find options that cater to different tastes and dietary preferences. These family-friendly establishments often provide kid-friendly menus, high chairs, and accommodating staff to ensure a pleasant dining experience for families.
Recreational Facilities: Smyrna offers a range of recreational facilities that cater to families. From swimming pools and sports complexes to community centers and libraries, there are plenty of opportunities for families to engage in various activities. Whether it's swimming, playing sports, attending classes or workshops, or simply enjoying indoor games, Smyrna provides ample resources for family recreation.
5. Smyrna Outdoor Adventure Center: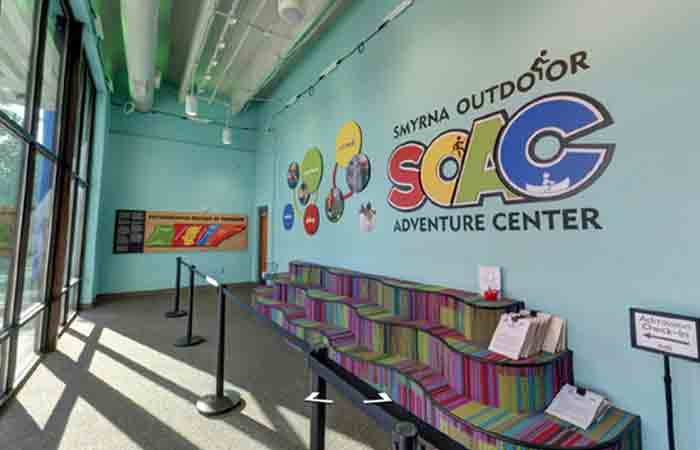 Explore the wonders of nature at the Smyrna Outdoor Adventure Center, offering educational exhibits, hiking trails, and hands-on activities for visitors of all ages. The Smyrna Outdoor Adventure Center is a must-visit destination for nature enthusiasts of all ages. Here's what you can expect when exploring this remarkable center:
The Smyrna Outdoor Adventure Center features interactive exhibits that educate visitors about the local ecosystem, wildlife, and natural resources. Learn about the flora and fauna that inhabit the region, discover the importance of conservation efforts, and gain a deeper understanding of the natural world around you.
Lace up your hiking boots and embark on the scenic trails that wind through the surrounding wilderness. The Smyrna Outdoor Adventure Center offers well-maintained trails suitable for all skill levels, allowing you to immerse yourself in the beauty of nature. Along the way, you may encounter various plant species, spot wildlife, and enjoy breathtaking views.
Engage in hands-on activities designed to connect you with nature and promote outdoor exploration. The center may offer nature-themed workshops, guided tours, or interactive demonstrations that encourage visitors to actively participate in learning about the environment. From identifying animal tracks to learning outdoor survival skills, these activities provide an immersive and educational experience.
The Smyrna Outdoor Adventure Center provides opportunities for wildlife observation, allowing visitors to appreciate the diverse range of animal species in their natural habitats. Depending on the season, you might have the chance to spot birds, mammals, reptiles, and other creatures native to the area. Binoculars and observation decks may be available to enhance your viewing experience.
6. Smyrna, TN Local Cuisine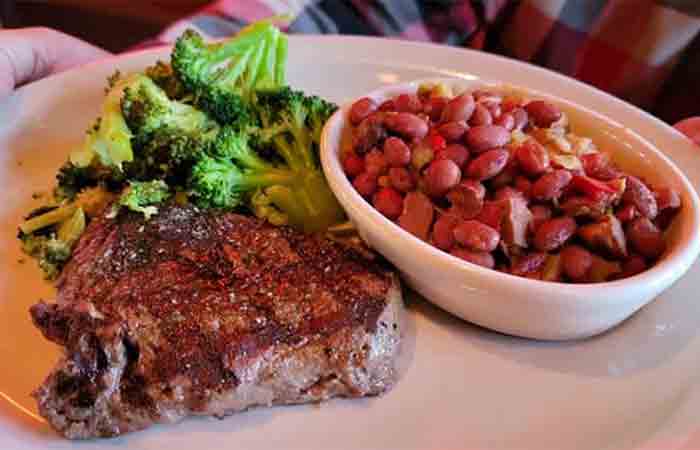 Smyrna boasts a diverse culinary scene with a variety of restaurants, cafes, and food trucks serving up delicious fare. From Southern comfort food to international flavors, there's something to satisfy every palate. When it comes to local cuisine, Smyrna, Tennessee, offers a diverse culinary scene that showcases a range of flavors and dishes. Here are some local cuisines and places where you can indulge in them:
Mama's Kitchen:This beloved local spot serves up classic Southern dishes like fried chicken, country-style ribs, collard greens, and cornbread.
Slick Pig BBQ: Known for its mouthwatering barbecue, Slick Pig BBQ offers slow-cooked ribs, pulled pork sandwiches, smoked sausage, and all the traditional sides.
Chef's Market:This charming cafe and catering company specializes in homestyle comfort food, offering daily specials like meatloaf, fried catfish, and macaroni and cheese.
Nick's Italian Deli and Catering: While known for its Italian cuisine, Nick's also serves up delicious homemade meatloaf, chicken pot pie, and other comforting dishes.
7. Shopping Opportunities: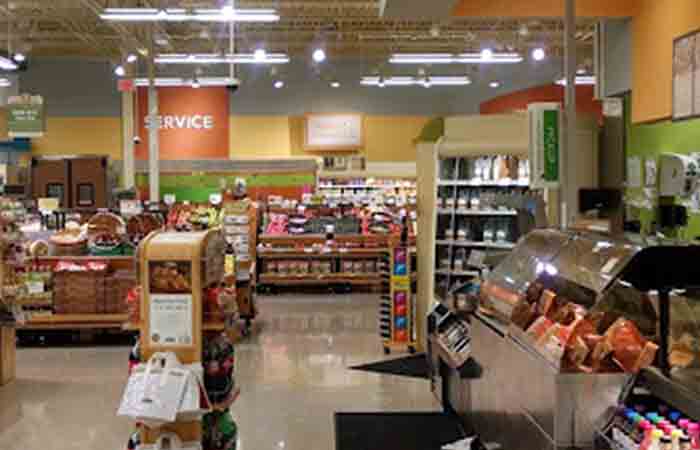 Discover unique boutiques, antique stores, and local shops in Smyrna, where you can find one-of-a-kind treasures and support local businesses. When it comes to shopping in Smyrna, Tennessee, there are several places where you can explore unique boutiques, antique stores, and local shops. Here are some destinations where you can find one-of-a-kind treasures and support local businesses:
Smyrna Town Centre
Vintage 615
Main Street Antique Mall
Local Artisan Markets
Farmers Markets
Smyrna TN Flea Market
To Sum Up,
Smyrna, TN, with its rich history, beautiful parks, family-friendly environment, and proximity to Nashville, offers a wealth of reasons to visit this summer. Whether you're looking for outdoor adventures, cultural experiences, or a relaxed getaway, Smyrna TN has it all. And if you find yourself captivated by the town's charms,  Realtors in Smyrna, TN, can help you explore the promising real estate market and find your perfect permanent home in this welcoming Nashville neighborhood.