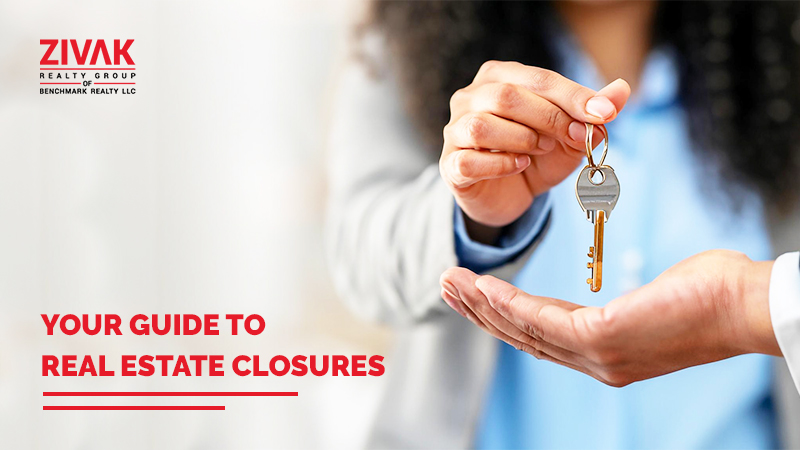 Embarking on a real estate journey comes with a tapestry of intricacies, and among them, closing costs stand as a pivotal piece. In our latest blog, we embark on an enlightening journey to demystify these costs, unraveling their nature and the roles played by responsible parties. Whether you're a first-time homebuyer or a seasoned investor, understanding these nuances is key to making informed decisions. Let's delve into the world of closing cost and navigate the path to property ownership with clarity.
What are closing costs?
Closing costs refer to the additional expenses associated with a real estate transaction in the United States. These costs go beyond the property's purchase price and are incurred by buyers and sellers. They typically include loan origination fees, discount points, appraisal fees, title searches, title insurance, survey charges, taxes, deed recording fees, and credit report fees. 
It is important to note that lenders are legally obligated to provide buyers with a closing disclosure within three business days before the scheduled closing or settlement date. 
Escrow Closing Costs: Factors, Averages, and Legal Requirements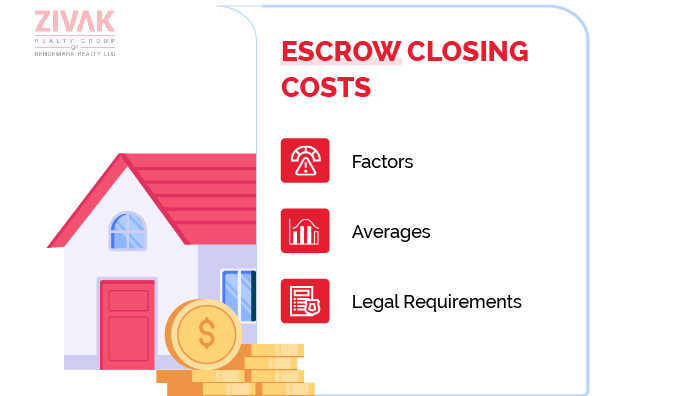 Closing costs are incurred during the transfer of property title from the seller to the buyer, and their amount can vary depending on the location and property value. Typically, homebuyers are responsible for paying between 3% and 6% of the buying price in closing cost. For instance, on a $300,000 mortgage, the settlement expenses would amount to approximately $9,000 to $18,000.
According to a survey conducted by ClosingCorp, a nationwide firm specializing in these expenses, the average closing costs for a single-family property in 2021 were $6,905, including transfer taxes, and $3,860, excluding taxes. The figures vary by state, with the District of Columbia having the highest closing costs at 3.9% of the sales price, while Missouri had the lowest costs at 0.8%.
Furthermore, under the Federal Real Estate Settlement Procedures Act (RESPA), lenders are required to deliver a comprehensive closing disclosure statement that outlines all the fees associated with the escrow closing costs.
Closing Costs for Sellers: Understanding Financial Responsibilities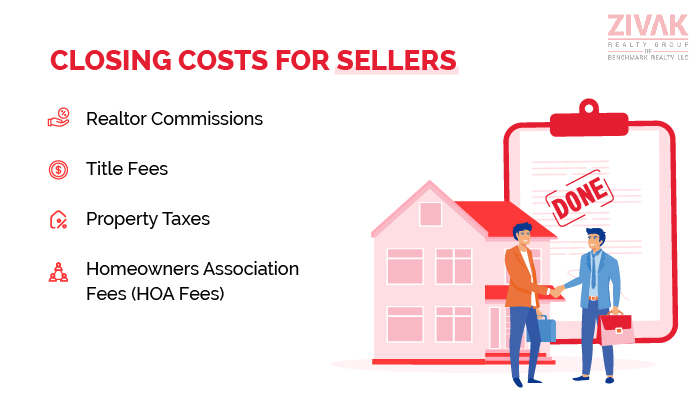 When it comes to closing costs, sellers and buyers have distinct obligations. If you are in the process of selling your house, you may need to cover the following expenses. Typically, these costs are subtracted from the home's purchase price unless you explicitly request to pay them separately.
Realtor commissions: This refers to the compensation for the buyer's and seller's agents involved in the home sale. Generally, sellers are responsible for paying both commissions, usually calculated as a percentage of the final purchase price.
Title fees: These expenses are related to the transferring of the home's title from the seller to the new buyer.
Property taxes: In case of any unpaid property taxes on the home, it becomes the seller's responsibility to ensure that they are brought up to date, based on the amount owed at the time of closing.
Homeowners association fees: In cases where the home is located within a community governed by a homeowners association (HOA), any outstanding fees owed to the HOA must be settled during the closing process.
Buyers' Closing Costs: Expenses Incurred by Homebuyers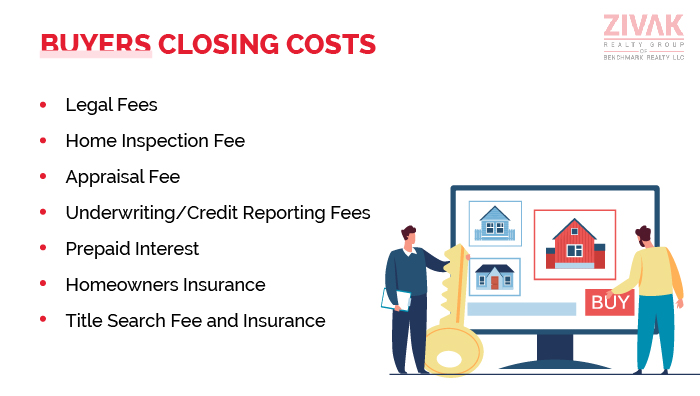 When it comes to closing costs, home buyers are typically responsible for the following expenses, which are generally paid out of pocket during the closing process. Many of these costs are associated with securing a home loan and form part of your overall mortgage expenses.
Legal Fees: Real estate attorneys often review title documents, and contracts and assemble closing documents. They usually charge hourly, although certain tasks, such as drafting the purchase and sale agreement, may have fixed fees.
Home Inspection Fee: If you opt for a home inspection to evaluate the property's condition, you will be required to pay the inspector's fee during the closing.
Appraisal Fee: If you are financing the purchase, your bank will request an appraisal to determine the estimated value of the home as part of the mortgage application process.
Underwriting/Credit Reporting Fees: The lender charges these fees to cover the costs associated with assessing and processing your loan, including conducting a credit check and other underwriting procedures.
Prepaid Interest: This refers to the amount of interest that will be added to your loan between the finish date and your first mortgage payment.
Homeowners Insurance: Many lenders mandate that you obtain a homeowners insurance policy, and the first premium payment is typically due at the closing.
Title Search Fee and Insurance: Title insurance safeguards against any future claims or issues with the property's title. Lender's title insurance, which protects the mortgage provider, is typically required, while buyers also have the option to obtain owner's title insurance for their own protection.
Strategies to Save on Closing Costs for Home Buyers and Sellers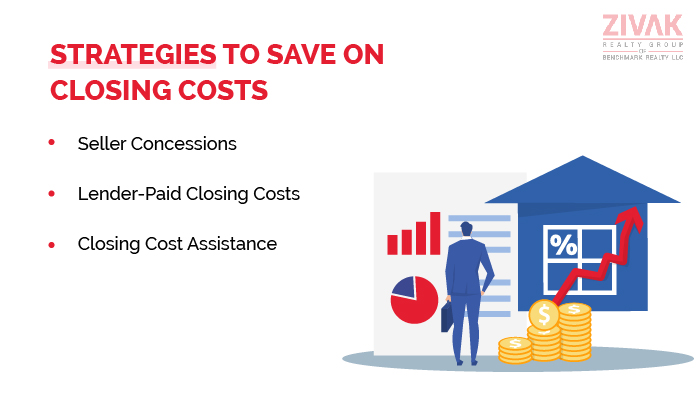 There are potential opportunities to minimize the overall amount you will pay when it comes to closing costs. Here are a few effective strategies to consider for reducing closing costs:
Seller Concessions: As a home buyer, you can negotiate with the builder to cover a portion of your closing costs, often in exchange for repairs or a flexible asking price. In certain states, sellers commonly assume the responsibility of purchasing title insurance for new owners. These concessions are typically discussed and mentioned in the first purchase and sale agreement or added later.
Lender-Paid Closing Costs: Your lender might be open to paying a portion or even the entirety of your closing cost if you agree to a slightly higher interest rate on your loan. This option can provide some relief in terms of upfront expenses.
Closing Cost Assistance: Various programs cater to low-to-moderate-income individuals or first-time homebuyers, offering grants or loans specifically designed to assist with covering closing costs. Exploring these options could alleviate the financial burden.
Conclusion
In summary, home buyers and sellers should anticipate budgeting for closing costs and the down payment when engaging in a real estate transaction. It is common for negotiations to occur between the parties involved to determine who will be responsible for specific costs. Additionally, it is crucial to keep in mind that the chosen loan can impact the overall closing costs, making it essential to shop around and compare mortgage options.