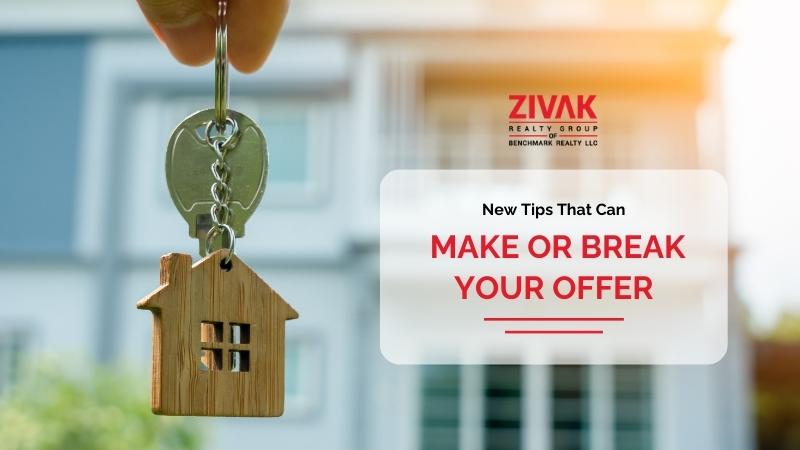 The Nashville real estate sector has witnessed remarkable growth and energy in recent months, painting a vibrant portrait in the housing market report for June 2023. Nashville stands out as an enduring magnet for discerning homebuyers. The increasing number of Buy a New Construction Home in Nashville, TN, and the remarkably quick average time properties spend on the market highlight the high demand and competitive nature of this real estate landscape. This article briefs the expert's tips to buy a new construction home in Nashville, TN without any hurdles.
Why Should You Consider Moving to Nashville TN?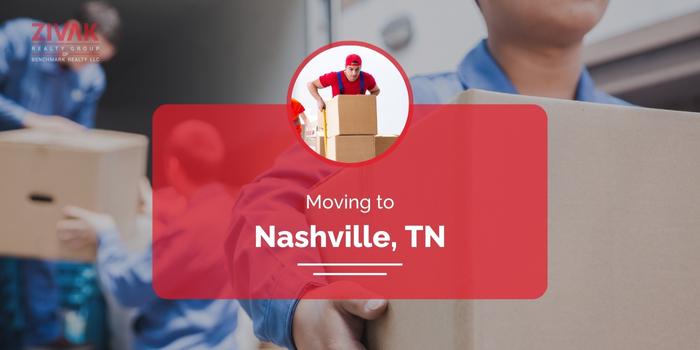 1. Growing Economy and Range of Job Opportunities
Back in early 2018, there was a funny article in Quartz that suggested Nashville could change its nickname from Music City to Job City. This was because Nashville had the lowest unemployment rate among big cities with over a million people.
What truly sets Nashville real estate apart is its diverse and thriving economic landscape. The city's economy boasts flourishing sectors in technology, services, education, healthcare, and manufacturing. The employment growth has been excellent in many professions like business services, hospitality, manufacturing, logging, and construction industries.
2. Best Quality of Life
Nashville, TN, is one of the fastest-growing cities in the US. In fact, in 2020-2021 Nashville was placed at number 17 out of America's best places to live. It received especially impressive scores for desirability and value. Additionally, it claimed the twelfth spot on their list of top places to retire and twenty-third among fastest-growing locations.
Nashville is a hot relocation destination with a thriving economy, continuous population growth, and a diverse, ever-growing service base. The city has experienced 16% population growth over the past decade, compared to 6% on average for the entire U.S., making it the seventh fastest-growing large Metropolitan Statistical Area (MSA). Job growth has been even more impressive, with employment in the Nashville MSA growing 26% over the past decade, compared to 15% for the nation, making it the fifth fastest-growing MSA.
3. Excellent Redevelopment
The Nashville housing market offers excellent opportunities for real estate investors, with certain areas experiencing significant redevelopment and promising returns. One such area is the vicinity surrounding the upcoming professional sports stadium, which is anticipated to boost the property values of the neighborhoods. Another area undergoing gentrification is East Nashville.
4. Affordable Real Estate
Nashville boasts a typical home price of approximately $457,360 according to Zillow. Relative to other prominent metropolitan areas across the United States, Nashville stands out as a comparatively affordable option, even as the housing market has intensified in terms of competitiveness.
For the price of new construction homes in Nashville TN, one can secure two generously sized single-family homes in Nashville. Furthermore, within the Nashville real estate market, the same investment that could purchase a single upscale house in New York City could instead acquire as many as six rental properties. Importantly, there is little risk of an excessive building boom in the area that might precipitate a sharp depreciation in property values.
An Insight on Nashville Housing Market Forecast 2023-2024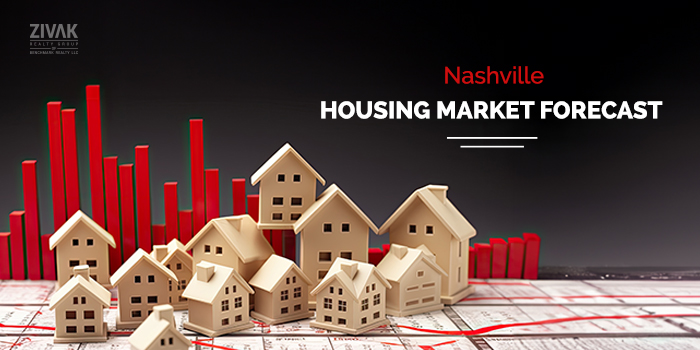 Real estate market predictions of Nashville for 2023 and 2024 anticipations indicate an upswing in property values across Nashville and Davidson County in the coming year. Tennessee, positioned as one of the seven states without an income tax, and one of only two that does not levy taxes on earned income, has further fueled this influx.
This heightened demand, coupled with a limited housing inventory, is driving a rapid escalation in home prices within Nashville. As we delve into the Nashville housing market forecast, it's crucial to factor in the latest insights and projections provided by Zillow. The Nashville-Davidson–Murfreesboro–Franklin, TN area continues to experience a dynamic real estate landscape, and comprehending the key takeaways and forecasts is invaluable for prospective buyers, sellers, and investors seeking to make well-informed decisions.
Smart Tips for Buy a New Construction Home in Nashville, TN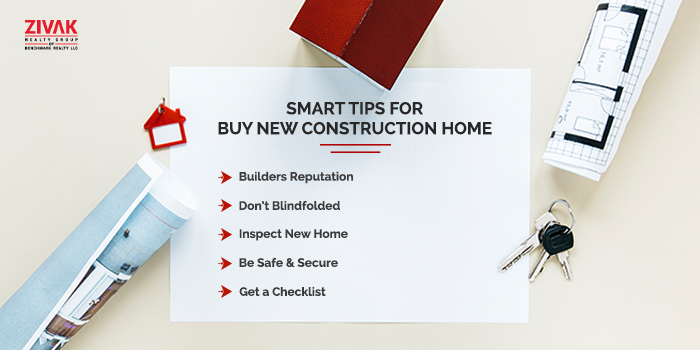 1. Check Builders Reputation
Before delving into a decision about a prospective development, it's important to conduct thorough research on the builders involved. Use the internet for checking online reviews, and testimonials of the shortlisted builders. Do search deeper to discern the authenticity of these reviews and ascertain prevailing trends. Keep in mind that builders often have a history of both contented and dissatisfied clients.
If possible, try to connect with local homeowners or residents for valuable insights. Join online groups or communities on social media platforms to expand your knowledge. Also, research the location and community where the construction is happening. 
2. Don't Blindfolded On What You See
When looking at model homes, it is important to keep in mind that they are designed to look desirable and striking. They are often furnished and staged in a way that makes rooms appear bigger than they are. Model homes are typically constructed using a mix of standard materials and fixtures, along with many upgrades that don't necessarily represent what you will get.
Therefore, it is crucial to take note of what exactly you will be getting. Enlist the help of your agent to get a list of the standard features and common upgrades, along with their associated costs. You may have a good idea of what you want for your future home, but there are many decisions that you will have to make daily that you may know nothing about.
Designers speak the language of building, and your builder can help with a lot of decisions, but builders aren't looking at things from a design perspective. Always enjoy the little crafting things during the construction process that make you happy and be grateful for the opportunity to build your future home.
3. Do Inspect The New Home
Newly constructed homes are not an exception to potential issues or defects, as construction errors can occur. Problems with HVAC or plumbing installations, for instance, may go unnoticed unless assessed by qualified and licensed residential real estate realtors.
Opting for an independent inspection is a wise decision, as it allows any potential issues to be identified before the expiration of the builder's warranty. A thorough home inspection provides you with more insights and ensures everything is not only safe but also in compliance with building codes.
4. Be Safe and Secure By Writing Everything
Even when collaborating with a reputable builder, you should ensure that you meticulously document all your negotiated and agreed-upon terms. While they may genuinely intend to honor your requests, verbal agreements lack the legally binding nature of written contracts. It is of utmost importance to have all crucial details and agreements formalized in written documents that require signatures from all involved parties.
Being more precautionary is vital when purchasing a home that is still under construction. Your seasoned real estate agent plays an important role in assisting you to confirm that every essential aspect is documented and that all necessary documents bear the appropriate signatures.
5. Get a Checklist On What Will Be Provided Along With Guarantee
When purchasing a home that is still under construction, it's important to secure a commitment from the builder regarding a specific completion date, which should be clearly outlined in your purchase agreement.
However, exercise due diligence when scrutinizing these documents, as some builders may incorporate clauses that tether the completion date to various variables, including factors like municipal permit approvals or the availability of construction materials from multiple suppliers. This assurance becomes particularly important if you need to make interim living arrangements while awaiting the home's construction.
How To Prepare to Buy a House in Nashville, TN?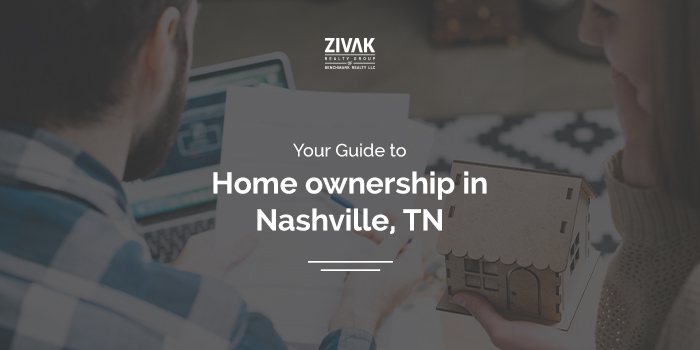 Buying a home in Nashville is an exciting yet overwhelming journey. To help you navigate this process, here are some valuable tips to consider when Buy a New Construction Home in Nashville, TN:
Give Priority To Early Saving: To start, calculate the different costs involved in purchasing a home. This includes the down payment, closing costs, moving expenses, and property taxes. Have a proper savings plan that makes you financially ready to invest.
Make Sure You Have Healthy Credit: Lenders consider your credit score crucial in determining your eligibility for home-buying loans and the interest rates they'll offer you. Paying your bills on time, avoiding over-limit transactions, and regularly monitoring your credit report, will surely improve your credit score.
Be Prepared for Loan Paperwork: Lenders will request financial documents to assess your income, assets, and debts. Keep all essential paperwork, including tax returns, W-2s, 1099s, and bank statements, well-organized in one place to streamline the loan application process.
Go For First-Time Homebuyer Programs: Research available Home Buying Loans under the first-time homebuyer programs provided by both states and cities. These programs often offer benefits like low-interest rate loans, assistance with down payments, and support for covering closing costs. Taking advantage of these programs can make your first home purchase more affordable and accessible.
Conclusion
Purchasing the beautiful Nashville TN New Construction Homes, with its pure "new house smell," is often considered a luxury in itself, especially for those aspiring to own a piece of the American Dream in a specific development. Many builders and developers use terminology and phrases that may be unfamiliar to you. 
If something isn't clear, don't hesitate to ask questions, take notes, and make sure to document all agreements in writing. Ideally, you'll have the guidance of a knowledgeable Nashville real estate agent to support and educate you during this important milestone.