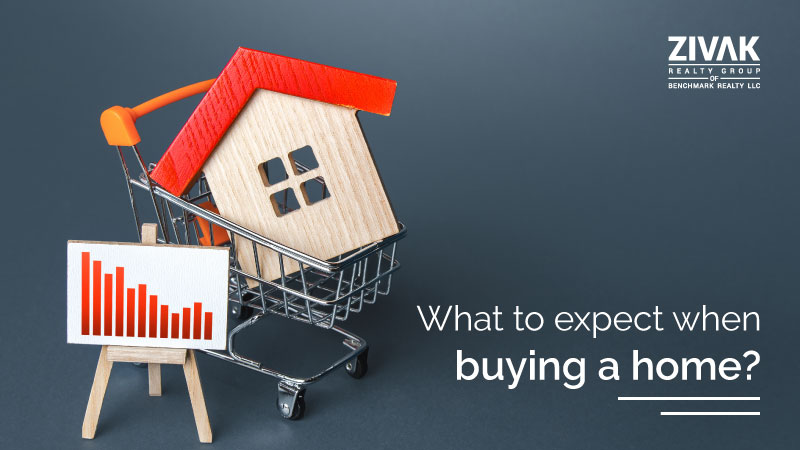 The home buying process has become simpler than ever thanks to the way technology. In order to stay updated with the times, you must know how technology has made buying a house 10 times easier than ever without leaving your house. We are all updated on the current state of the Nashville real estate market. The housing market has grown to be more competitive.
With multiple people searching for a new house, it can be tough to find your dream house. But now, due to technology, this procedure is getting easier and simpler day by day. From searching for homes that match your demands and budget to investigating mortgage rates and loans, there is absolutely no need to wander from place to place but your computer or your smartphone to purchase a new home for yourself.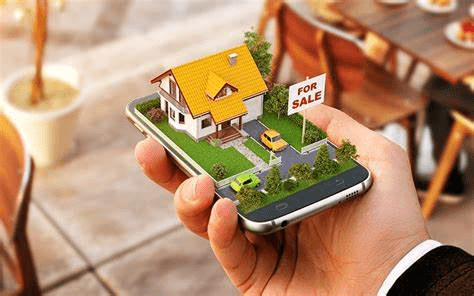 Listed are some of the important changes in the home buying process because of technology:
1. Advanced Digital Property Search
As mentioned above, home searches in today's times have changed drastically because of the easily accessible Detailed Property Search tool. Real estate companies have grown to be more attentive to how buyers are purchasing houses and have virtually set up shop online with all of their updated property listings that are available at the click of a mouse. Home buyers obviously are updated with modern technology and find their dream homes online.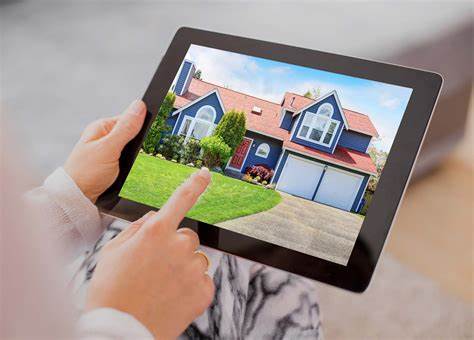 2. Digital Home Search tools
Buyers now have access to many online tools that make their home search process faster and easier. There are many websites like Zillow, Trulia, Realtor.com, and Zivak Realty Group that help homebuyers in their journey of home buying more efficiently. Buyers are constantly updated with the updated home listings with all the property details for them to consider. They can also be notified about the changes in the home values and perks of the locations.
Given below are some of the statistics on how the digital world of the home search is transforming:
As many as 89% of potential home buyers search for homes online first.
In the year 2022 Zillow marked 420 million homes viewed by their users every month.
Buyers are buying homes with the help of 29% of real estate agents.
Most of the homes in the US were viewed on the website of Zillow.
3. Virtual Home Inspections
The world has changed immensely since COVID, including the housing market. While many homebuyers commonly prefer to be present during the home inspection to know the problems themselves, this might not be possible at all times. With the real estate players taking technology a notch higher, Buyers get an option for a virtual home inspection where a Virtual Home Tour of the property along with a detailed report are shared with prospective buyers.
The virtual home inspection went viral during the strict lockdown and social distancing guidelines, but even as the world is getting back to normal, the luxury of having this choice of a virtual home inspection is still in demand.
4. Connecting to Agents
The digital world has improved how buyers connect with agents, and the procedure for getting in touch with an agent is instant nowadays.
As a customer checks online listings for properties, real estate agents have also come up with their own websites or social media spaces where they put up their details so that prospective customers can get in touch with them easily in just a few clicks. This has led to hassle-free connections and saves a lot of time for both buyers and agents.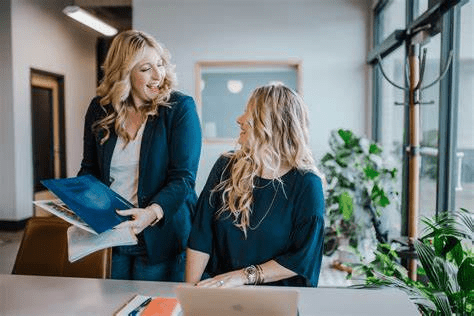 5. Get Pre-Approved For A Loan Online
Getting approved for a loan has always been a tiring process in the home buying journey. There are plenty of documents to sign and deliver from a buyer's perspective, but with changing times, the loan approval process has also improved significantly.
Now, buyers can apply for a mortgage loan online and can provide the mandatory documents to their lender digitally. All that to say, getting a mortgage loan in today's times is far less labor intensive than it was in the past. Getting pre-approved for a loan might not be the final step in the home buying process, but a very important one.
6. Negotiation and Closing
A lot of things have changed when it comes to home buying because of technology, including negotiation and closing costs. While the offer letter is clearly still needed, however, it is becoming only a part of the paper process associated with home buying. Particularly during the high sales season, a reliable, genuine offer letter can make you stand out as a buyer when in tough competition with other customers wanting to buy the same property.
But the rest of the procedure has changed entirely from what it was once. Buyers are negotiating online, via email, and even through text messages instead of going through the lethargic process of writing letters and waiting for phone calls to be answered as in the past.
Besides, more buyers and sellers have the convenience of performing most of the paper and document signing digitally, which not only saves time but eradicates the requirement for parties to be present at a specified location to make the deal. This process of home buying has made purchasing a home easy and available digitally from any corner of the world.
To Conclude,
The above mentioned are some of the prominent changes in the home buying process because of technology and the internet. And so, buyers need to focus and connect with companies that have adapted and modified themselves with the changing times. Zivak Realty Group is one of the leading Nashville Real Estate companies with a huge focus on the digital experience. The able body of the team has adapted to the technology trend and has reached this new generation of buyers, paying close attention to digital requirements and providing more effective marketing strategies.