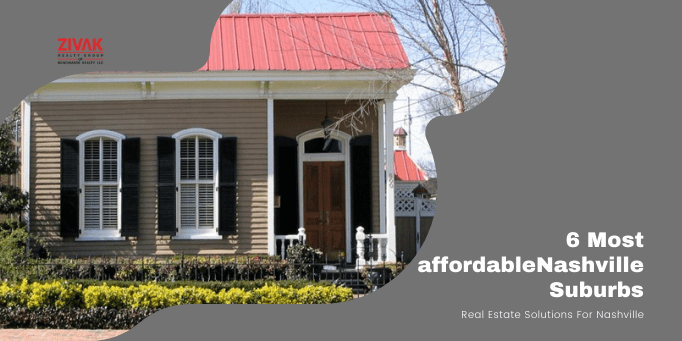 Nashville is a hub of music is considered as one of the priciest cities when it comes to search a home for sale in Nashville, Tennessee. However, there are plenty of suburbs in the city where you can find your dream home at an affordable cost price.
Here are the 6 most affordable suburbs in the Nashville area.
White Bluff
White Bluff is a small-town with space for 3,000 residents that offer property near Nashville with a good level of affordability. For people who are searching for affordable homes with a low cost of living, this is a great suburb to live in having access to Nashville. From single-family homes to New Construction Homes For Sale in Nashville, TN to other amenities, the White Bluff has to offer everything you expect in an urban lifestyle. It has major routes like interstate 40 and U.S Highway 70.
La Vergne
With the median home value, La Vergne is one of the affordable suburbs to find property for sale in Nashville, TN. The median home price in La Vergne is $203,100. La Vergne, TN is a mid-sized city that has a population of 34, 451 residents. Another big reason to invest in housing here is that the local industries. The city is known for Printing Plants for international Lightning Source Publishing and has large employment centers for Bridgestone/Firestone Inc. and Schneider Electric.
Burns
If you are looking for new property near Nashville, TN, Burns – a city in Dickson County is another awesome tiny town to buy your dream home. Especially, if you are seeking a Nashville Single Family Homes and are at an initial level in your career, this is a great place. Situated in between the Montgomery Bell State Park and Interstate 40, Burns covers an area of 3.7n square miles. The cost of living here is low. The average household income is close to $50, 000 whereas, the median property value in Burns, TN is $157,800.
Springfield
Springfield can be your best place to search for homes for sale in the Nashville area. Springfield is distanced 30 minutes from Nashville. The median household income here is $38, 750, whereas the median home value is $129, 300. It's a great place near Nashville to find an affordable housing option.
Smyrna
Smyrna is a small town in Rutherford County, Tennessee, which is known as the best place to retire. The average home value is $150, 000. If you are planning to move with your family and have older citizens, you can easily find low-income apartment communities. When it comes to employment opportunities, the leading industries such as Nissan, National Healthcare Corporation, Amazon, Asurion, Verizon wireless, Square D/Schneider Electric are some of the employers to provide you a good career platform.
Ashland City
If you are seeking a slow-paced life at affordable pricing, Ashland city may be the place to suit your needs. Ashland city is also a small town which you are surely able to afford to buy a property in Nashville, TN. The cost of living and cost of homeownership is low, making this town quite affordable. With a ton of recreational hotspots, beautiful views, water sports, Ashland city is a place to live close to natural beauty.
Final Words
To help you find affordable Housing Options Near Nashville, Tn, we have sorted these suburbs. If you need any assistance related to property findings in the Nashville region, do connect with our professional realtors at Zivak Realty Group.
At Zivak Realty Group, we are a professional team of realtors who assist in the overall home buying process in the Nashville region. We would be happy to help you find out the affordable property options for you.