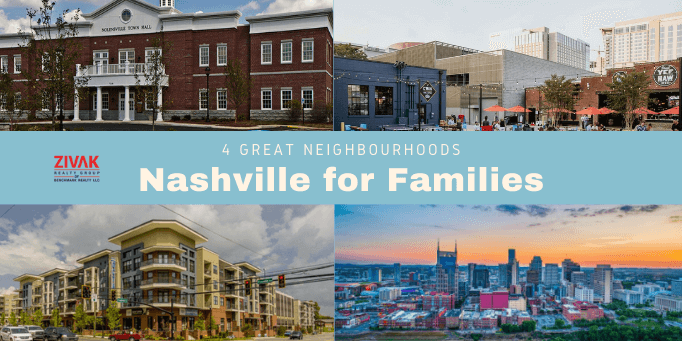 Nashville is a dynamic city known for music and amazing food. The music scenes here are as diverse as the musicians and songwriters have their community. If you are planning to move to the city with your family, and need assistance in finding the best neighborhoods, it may be an inconvenient task. In addition , here is a list of the best neighborhoods in Nashville, where you can search for
Nashville home listings
.
Nolensville
Nolensville is a suburb of Nashville, TN located in Williamson County. It is one of the best neighborhoods you can think of to invest in Nashville Real estate. In Nolensville, you will find most of the residents own their homes. The area has the best schools and is highly rated. For the families, Nolensville has to offer the best housing options of all sizes and budgets.
Five Points
If you are looking to buy luxury homes for sale in Nashville, TN, Five Points is one of the happening neighborhoods. The area is packed up with the best local top restaurants, boutiques, coffee shops, and luxury houses mere steps away. Many restaurants are a few blocks away from your house. So, there is no situation of getting stuck in traffic whenever you want to socialize in your area.
Most of the houses you will find here have front porches, stunning front yards that enhance the charm of the area of the locale.
Apart from that, the locality has wide roads with plenty of parking, sidewalks, trees that give an upmarket feel in the whole area.
Melrose and 8th Avenue South
Discover the relaxing neighborhood of Melrose and 8th Avenue South located south of Downtown Nashville. The neighborhood is considered more affordable than the other ones Downtown. To get to know the latest Nashville Home Listings, it's good to connect with a real estate expert in the region.
Downtown Nashville 
If you are looking for pure urban living in the heart of Nashville, TN, condos in downtown Nashville are the great option to go for. The Downtown and Midtown of Nashville are the busier areas of town. Downtown offers pulsating nightlife, live music venues, concert halls, farmers market, great food, art museum, Tennessee performing arts center, streets full of bars, and much more.  So, one can explore listings of Nashville condos for sale Downtown.
Final Words
So, these were the best neighborhoods you can check out for your dream home in Nashville, TN. If you are with your families and children, these areas have everything you want from a walkable to hyperlocal to an eco-friendly urban lifestyle.
If you need any assistance in buying a property for sale in Nashville, TN or you need to look out for Nashville Home Listings in other neighborhoods of Nashville, get in touch with our real estate expert at Zivak Realty Group. Our Real Estate Experts would be happy to assist you to find the nicest homes in Nashville according to your need and budget.