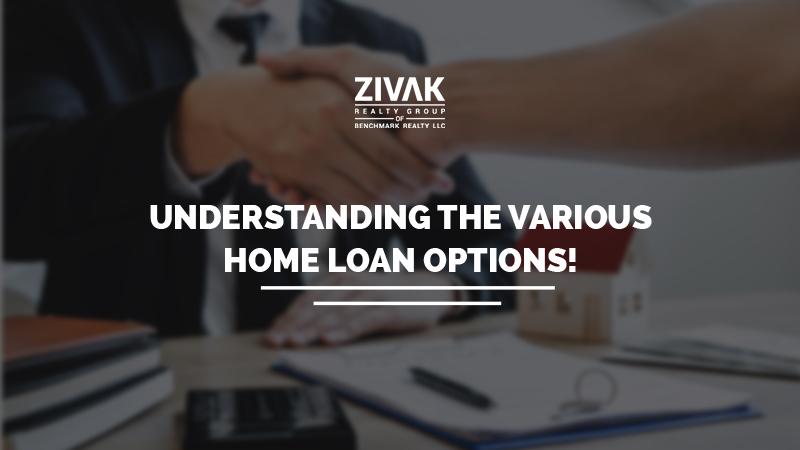 When it comes to purchasing a home, securing the right type of home loan is essential. With various options available, understanding the different types of home loans can help you make an informed decision. If you're a home buyer in Nashville, Tennessee, this guide will walk you through the popular types of home loans and help you determine which one suits your needs. From conventional loans to FHA, VA, and USDA loans, we'll explore each option, discuss their eligibility criteria, and highlight their benefits.
Additionally, we'll touch on the importance of getting pre-approved for a home loan and utilizing a home loan calculator to estimate your monthly payments. By the end, you'll have a clear understanding of the various home loan options available and be better equipped to embark on your home-buying journey.
Conventional Loans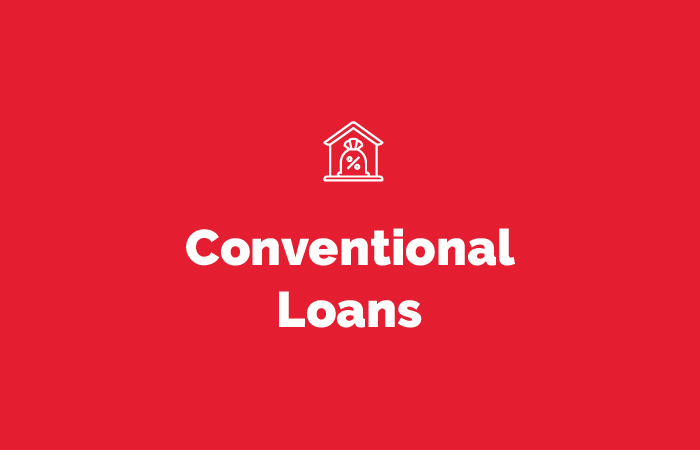 Conventional loans are a popular option for homebuyers who have good credit and financial stability. Unlike government-backed loans such as FHA, VA, or USDA loans, conventional loans are not insured or guaranteed by any government entity. Instead, they are backed by private lenders and follow guidelines set by Fannie Mae and Freddie Mac, two government-sponsored enterprises. One of the key advantages of conventional loans is their flexibility. They can be used to finance a variety of property types, including single-family homes, townhouses, condominiums, and investment properties. This makes them an attractive choice for buyers looking to invest or purchase non-traditional properties.
FHA Loans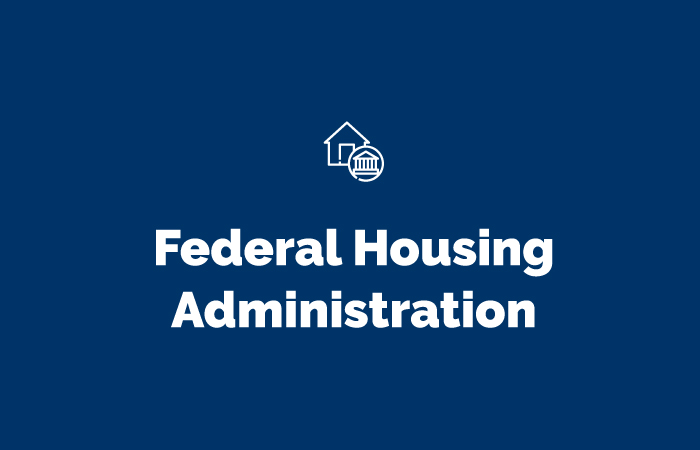 FHA loans, backed by the Federal Housing Administration, are an attractive option for first-time home buyers and those with lower credit scores. These loans provide borrowers with the opportunity to achieve homeownership with more flexible requirements compared to conventional loans. One of the primary advantages of FHA loans is the lower down payment requirement. While conventional loans often require a down payment of 5% to 20%, FHA loans typically only require a minimum down payment of 3.5% of the purchase price. This lower down payment makes it easier for borrowers to save up and enter the housing market.
VA Loans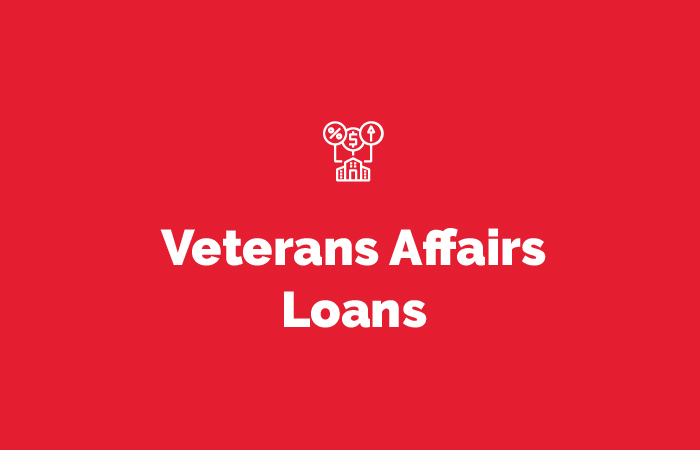 VA  Home Loans are an excellent financing option exclusively available to eligible veterans, active-duty service members, and surviving spouses. These loans are guaranteed by the Department of Veterans Affairs (VA), making them a highly beneficial choice for those who have served in the military. VA loans offer competitive interest rates. The VA's backing provides a level of security to lenders, allowing them to offer favorable terms and lower interest rates compared to conventional loans. This can result in significant savings over the life of the loan.
Another appealing aspect of VA loans is the absence of private mortgage insurance (PMI). Unlike other loan types that require PMI for borrowers who make a down payment below a certain threshold, VA loans do not have this additional cost. This further reduces the overall monthly mortgage payment for borrowers.
USDA Loans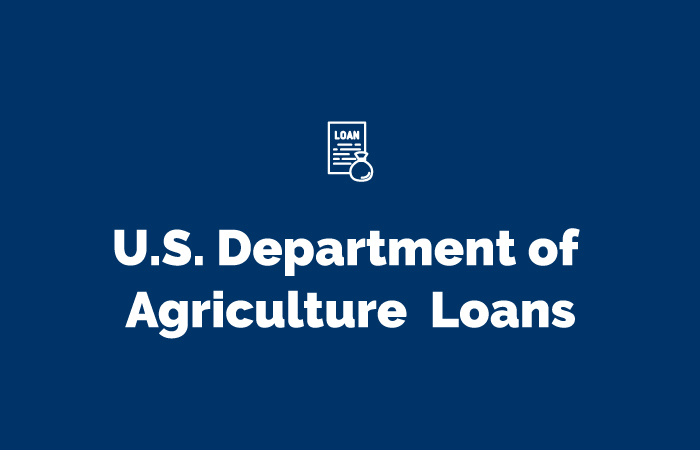 USDA loans, backed by the U.S. Department of Agriculture (USDA), are a specialized financing option specifically tailored for borrowers in rural and suburban areas. These loans aim to promote homeownership and stimulate economic growth in eligible areas. One of the primary advantages of USDA loans is the opportunity for low to no down payment. Eligible borrowers can finance up to 100% of the home's appraised value, eliminating the need for a substantial upfront payment. This makes USDA loans an attractive option for those who may not have significant savings for a down payment.
Getting Pre-Approved for a Home Loan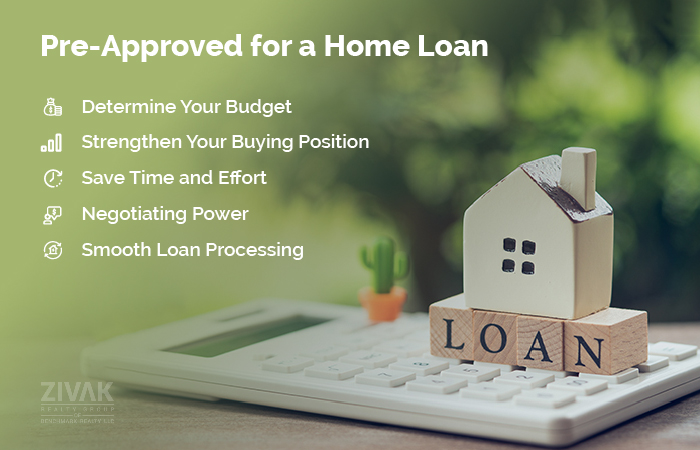 Before starting your home search, getting pre-approved for a home loan is crucial. This process involves submitting financial documents to a lender who will evaluate your creditworthiness and provide you with a pre-approval letter. Pre-approval demonstrates your seriousness as a Home Buyer in Nashville and gives you a clear idea of your budget. Getting pre-approved for a home loan is an essential step in the home-buying process that provides numerous benefits. Here's a closer look at why it is crucial and how it can help you:
Determine Your Budget:Through the pre-approval process, a lender reviews your financial information, including income, credit history, and debt-to-income ratio. Based on this assessment, they provide you with a pre-approval letter stating the maximum loan amount you qualify for. This helps you determine your budget and narrow down your home search to properties within your price range.
Strengthen Your Buying Position: Pre-approval demonstrates to sellers that you are a serious and qualified buyer. When you make an offer on a home, including a pre-approval letter shows sellers that you have already taken the necessary steps to secure financing. This can give you a competitive edge in a seller's market where multiple offers are common.
Save Time and Effort: By getting pre-approved early in the home-buying process, you can focus your search on properties that align with your budget. This helps you avoid wasting time and effort on homes that may be outside your financial reach. Additionally, once you find the right home, you can move quickly to make an offer, as you have already completed a significant portion of the loan application process.
Negotiating Power: When you are pre-approved, you have a clear understanding of your budget and the loan amount you can secure. This knowledge gives you confidence during negotiations and allows you to make strong offers. Sellers may be more willing to negotiate with a Home Buyer in Nashville who has pre-approval, as it indicates a higher likelihood of a successful transaction.
Smooth Loan Processing: Going through the pre-approval process involves gathering and submitting financial documents to the lender. This means that when you find a home and proceed with the loan application, you have already completed a substantial portion of the required paperwork. This can lead to a smoother and quicker loan processing and closing process.
To get pre-approved for a home loan, you typically need to provide proof of income, employment verification, tax returns, bank statements, and details of your assets and debts. It's important to work with a reputable lender who can guide you through the pre-approval process and help you gather the necessary documentation.
Utilizing a Home Loan Calculator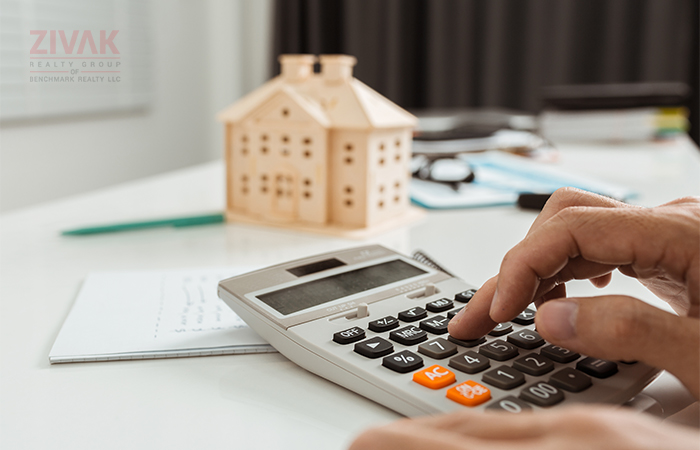 Utilizing a home loan calculator can be incredibly beneficial when navigating the process of securing a home loan. This valuable tool allows you to estimate your monthly mortgage payments based on various factors such as the loan amount, interest rate, and loan term. By inputting different scenarios into the calculator, you can assess the affordability of different loan options and make informed decisions that align with your financial goals.
Using Zivak Realty Group's mortgage loan calculator can empower you to estimate your monthly mortgage payments, compare loan options, assess affordability, plan for the future, and explore different mortgage scenarios. It's a powerful tool that assists in making informed decisions and finding the right home loan that aligns with your financial goals.
To Sum Up,
Choosing the right type of home loan is a critical step in the home-buying process. Whether you opt for a conventional loan, FHA loan, VA loan, or USDA loan, understanding their eligibility requirements, benefits, and repayment terms is essential. However, navigating through these options can be complex, which is why it's essential to seek expert guidance. That's where Zivak Realty Group comes in. Our experienced team specializes in helping homebuyers like you understand the intricacies of home loans and find the perfect fit for your specific circumstances. Happy home buying!