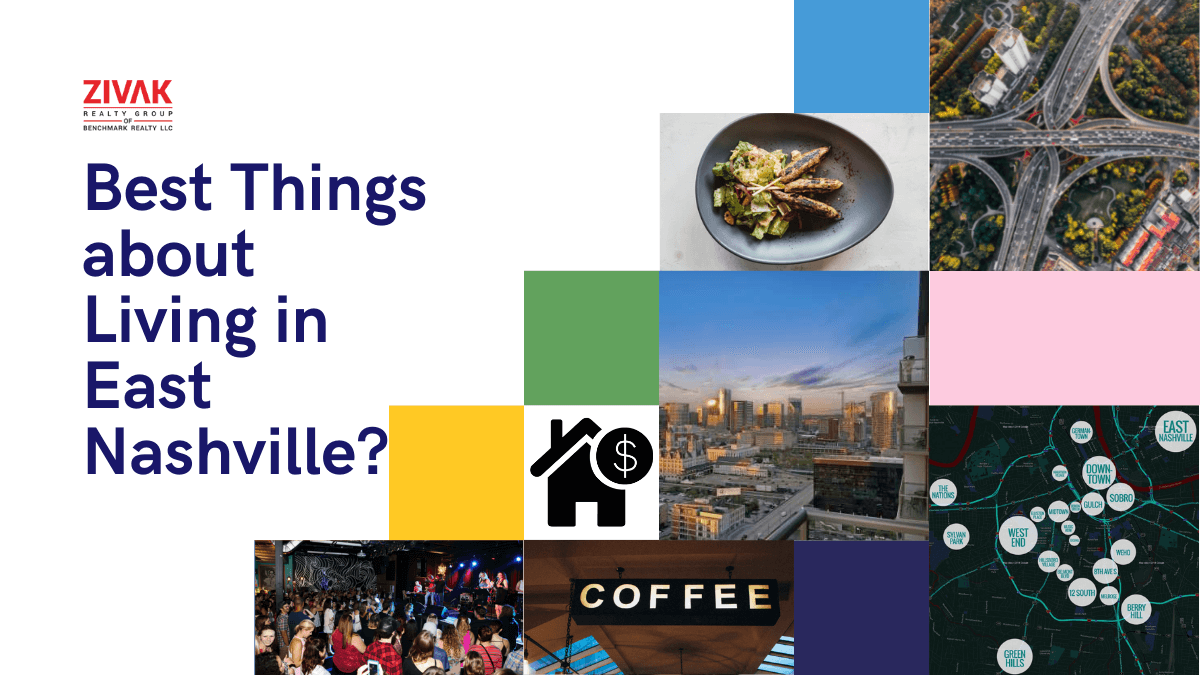 Planning to move to Nashville, TN? Well, there is no doubt that Nashville island of opportunity. The city's population has consistently grown over the past few years. So, if you are looking for Nashville Homes for Sale, East Nashville is known as one of the great areas. Located across the river from Downtown Nashville, East Nashville has made its own value due to the elegantly styled homes, newly constructed apartments, hot spots for locals, and overall fresh vibes all around. So, if you are buying a home, we would recommend Exploring East Nashville as well. Here are the best things you will definitely enjoy about living on the East side of the city:
East Nashville Home value
So, if you are planning to invest in Nashville real estate market, East Nashville is the opportunity where you can find newly constructed properties. As a homebuyer in East Nashville, one can discover social activities, outdoor activities, music events, quality food all around.
East Nashville Food
The food and coffee scene of the area is one major reason why people are moving here. From coffee shops, tea houses (featuring great selections of healthy green teas to choose from) to great bakeries, bars, and restaurants, East Nashville is a foodie's paradise, and this is also bringing more and more people to the east side. With alternatives including veggie-lover explicit eateries like Wild Cow and gluten-free and vegetarian bread kitchens and cafés like Khan's Desserts and The Post East, there is something for each food sensitivity, dietary need, or want.
Party
East Nashville Parties is something you can hang out with your friends and families. From high-class cocktail bars like Holland House to laid-back pubs you can enjoy your nightlife. If you are fond of music, do check out one of the best music bars – Village Pub and Beer Garden. Rumours East is another perfect place to spend time with a nice glass of wine or a cocktail.
Coffee shops
For the espresso sweethearts, Barista Parlour and The Post East alongside Portland Brew and Ugly Mugs have you covered, regardless of which street you are driving on. In the event that you need to remain nearer to the interstate, swing into Bongo Java which consistently has astounding coffee and strength drinks alongside some food choices too. In the event that you stick to tea, you can discover High Garden in the Shoppes on Fatherland or get a cup from one of their suppliers like Portland Brew.
Best Neighborhoods
If you planning for Nashville homes for sale, some of the East Nashville neighborhoods will help you make a good decision on which area to prefer. Shelby Hills, Lockland springs, Eastwood neighborhoods, Cleveland Park, East end, East hill, Five points, Inglewood, McFerrin Park, Rolling Acres, West Greenwood, Rose Bank, Highland Heights