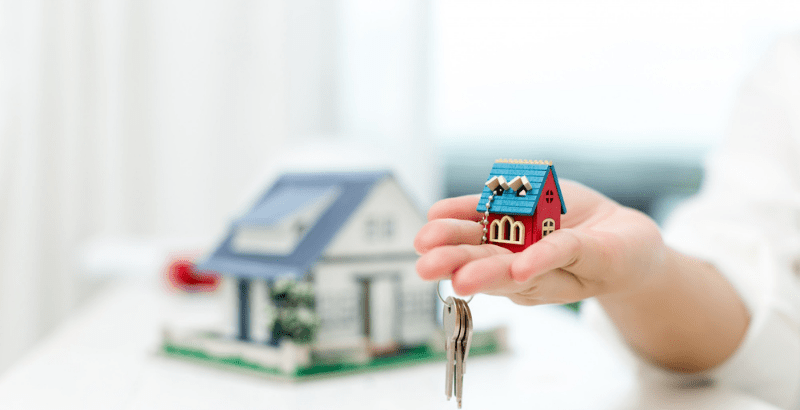 Ready to settle in a place and that too looking to Buy a New Home in Franklin TN? That's awesome! You've chosen an energetic city with a great balance of parks, businesses, and educational opportunities, and we're here to help the home purchase process go a little smoother. We intend to support our clients in getting the best Franklin real estate deal and are familiar with the ins and outs of the Franklin housing market. With that in mind, we have tried to cover 5 important questions to ask yourself while your Franklin, TN home buying search journey.
1. Ask yourself a Reason to Buy a Home? 
Prior to purchasing a home in Franklin, Nashville, or Brentwood, you need to make a legit appraisal of your intentions and see precisely why you need to purchase a home. Many individuals, including a huge piece of recent college grads, wind up lamenting their home buy.
Surveying your purposes behind Buying a New Home in Franklin TN before you purchase can assist you with staying away from any regret. For any assistance in your Franklin, TN home search journey, Our Real Estate Expert Advisors can definitely assist you.
2. Can you afford to Buy a Property in Franklin? 
If you find that you're purchasing between $600000 and $700000 homes for sale in Franklin, TN, or suburbs for the right and legitimate reasons, you then need to ensure you can really stand to purchase a home. With the present more loaning norms, you'll probably have to come up with a quite hefty up-front installment of 20% is suggested. You will likewise, obviously, need to ensure you can make your month-to-month mortgage down payment. Apart from that, you have to check out other home-buying costs such as property taxes, homeowner insurance, private mortgage insurance, closing costs, and HOA fees.
3. Is your Franklin, TN Home Search for Long Term?
When purchasing a Property in Franklin TN, or suburbs you need to contemplate how long you intend to live in the home. Generally, you should plan to live there for something like five years – until the real estate market recovers and there's undeniably less risk of losing money on the buy. 
Ideally, you should remain in your first home for no less than three to five years before you move once more. You generally need to remain that long to earn back the original investment on the home loan.
In case you realize you will move to another region or will need to move to a bigger home in a year, then, at that point, it may very well be smarter to hold on to purchase a home. This delay will permit you to save up a larger amount of up-front installment and may make it simpler for you to manage the cost of the home you need.
4. Make sure to have Home Inspection Process
Without a doubt, you'll need to have an assessment prior to finalizing a property in Franklin TN. What's more, you need to peruse the inspection report carefully to see precisely what the review turned up. Basically, you need to know whether or not the home passed the assessment.
Before you purchase, ensure the home passes all investigations. This progression will hold you back from running into any expensive surprises once you Buy a New Home in Franklin TN. It is completely worth paying for costly repairs and maintenance. What includes in a home inspection process may vary depending on where you live. So, it's better to have clear communication before you hire an inspector. In case you need assistance in hiring a home inspector, we can help you find a professional team of home inspectors in Nashville and the suburbs.
Moreover, it's consistently a smart decision to include an inspection contingency in the purchase agreement to ensure yourself for good measure. Such an agreement will permit you to drop the deal or negotiate repairs if the house doesn't pass the inspection.
5.Do you Have Trustworthy Real Estate with you?
This might simply be the important question to ask yourself when you look for homes for sale in Franklin Tennessee because sometimes a real estate agent has the answer on your behalf. Having the right specialist will make the entire course of finding, negotiating, and purchasing a house a lot smoother and more effective.
It's important that you do your research properly to pick the right specialist for you. What's more, remember that you're going into a business relationship with your agent, so you need to ensure that your agent is qualified enough.
Final Wording
As a homebuyer, having a successful and satisfying real estate deal is something that everyone looks for. If you are looking to have a successful Home Buying Process, you can trust us at Zivak Realty Group. Our extensive knowledge and expertise help buyers explore homes for sale and discover the ideal property to suit budgets and lifestyle.