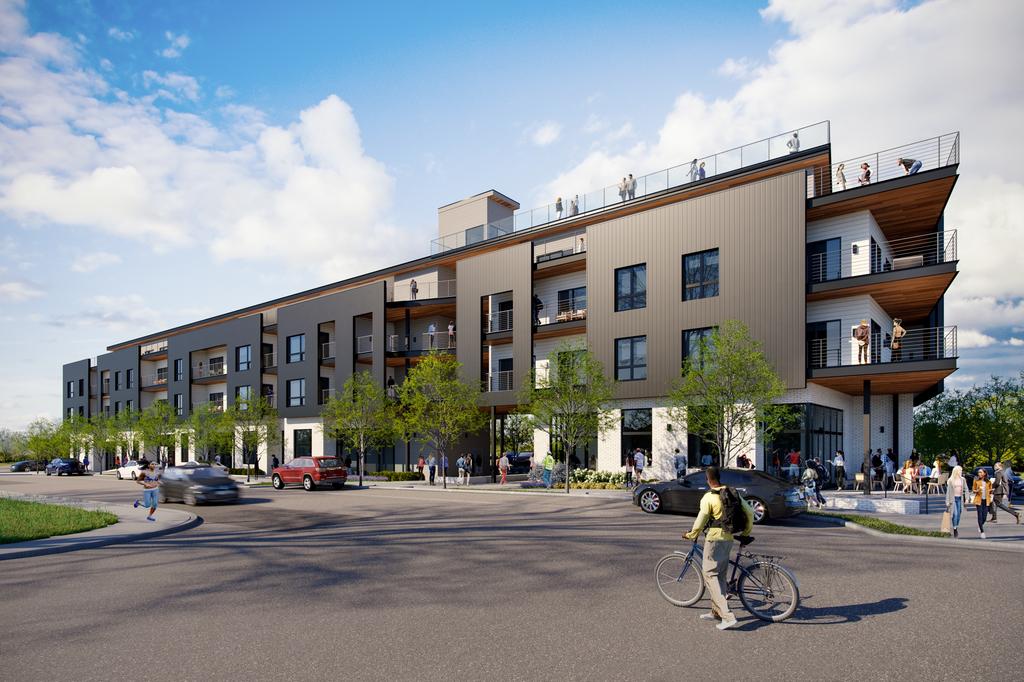 Nashville, popularly known as the music city is also known for its Real estate market. The market has been thriving for the last decades which has attracted a huge number of investors and clients in the region. The real estate market of Nashville is also a source of employment for hundreds of people.
The real estate market of Nashville is witnessing steady expansion. In the last few decades, Nashville has emerged as one of the most powerful and growing regions in the U.S. A powerful and stable economy and great job vacancies are the main reasons behind the ever-growing demand for Nashville Real Estate. The new, strong, and updated technology invention in regions like Medical, IT, academics, Manufacturing, and Military. All these reasons have been successfully attracting different families to buy Property Near Nashville TN. If you are looking for suitable townhouses then you must check Townhouses in Brentwood TN.
In such a quickly arising city, real estate experts speculate that the regional housing region will proceed to soar in 2021-22 and beyond.
Continue to read to know why Nashville is trending in the real estate market:-
Despite being a hub of Tennessee, and an ever-growing economy the region offers a low cost of living as compared with other cities and states. The factor that it also gives chances for low-income earners to make life here in Nashville has acted as a win-win factor! There has been a surge in population in the last few decades, people from all over the world commute here to make a better future for themselves. The region makes it easier for youths to settle and start their career. The Nashville real estate market has been helping several youths to give a kickstart to their careers.
The region of Nashville offers a low cost of living and a vast source of employment opportunities for all age groups. The city has evolved as a greatly yearned city for youthful experts and households to invest in Nashville properties. Nashville is furthermore recognized for the increased monetary sovereignty due to which the community has been adapting to the changing conditions amazingly.
High Employment Opportunities
Why would people not be attracted to a place that offers multiple employment opportunities to all age groups and people from different walks of life? Many big companies and factories have been setting their headquarters here in Nashville making the real estate market prosper and also giving huge employment opportunities to the population. High employment opportunities have made the region more preferable for living.
Demand for the real estate properties
Nashville goes on to be a forerunner in the region of real estate. When it reaches house price growth, Nashville's house area continues to be the hot market in 2021 by securing the 4th position in the country for investing in purchasing homes. This exhibits the strong demand among real estate investors. All in all, the estate market in Nashville is goated across the country and the population is willing to shift here for a better life and future. This accentuates the pressure of the music city formulating its highly competitive real estate market.
Various styles of Homes for Sale in Nashville TN imply a thriving movement in the real estate market for the investors to invest in. Nashville being the main interest, customers have witnessed an uptick in dividends in several categories of modern-looking houses. Many kinds of Single Family Homes for Sale in Nashville TN have made shoppers wonder who is having a 68% of share. The second greatly prominent estate category is contemporary style Townhouses with a stake of 11%. Still, Townhouses in Nashville TN are among the efficient property categories with a great retrieval of investment.
Stable and Booming Economy
There is no secret fact that Nashville has been triumphant in enhancing eclectic economies which have furthermore directed to the real estate improvement factor. The reason behind such a robust economy is an intense boost in demographics due to technical invention furnishing modern challenges and vacancies. Nashville has arrived into the limelight as a southern boomtown, as it composes the rapidly accumulating economy in the U.S. Indifference to the diverse economy, healthcare assistance is one of the important areas in which Nashville hosts over 300 firms. The music industry is another blessing to Nashville that provides power to the regional economy. Banking, editing, and transport are the ones that have veered the community's attention in real estate market involvements.
To Conclude
Given points are reasons why Nashville's real estate market is and will continue to be in trend in the coming future. Investors are attracted to this place because of high returns and many big firms and brands have been investing in the region which makes the place all the more desirable and wanted. From amateurs to skilled and professional property investors, one can learn more about the ever-growing Nashville Real Estate and can seek help from Nashville Real Estate Brokers to find the best property for you.
Why Us?
When choosing a real estate company make sure the company has a good profile and they have a mixed blend of teams. Zivak Realty Group can be the best pick for you because we satisfy all the required demands of our clients and potential customers. We have real estate professionals working to help you find the desired property and guide you through the market trends.