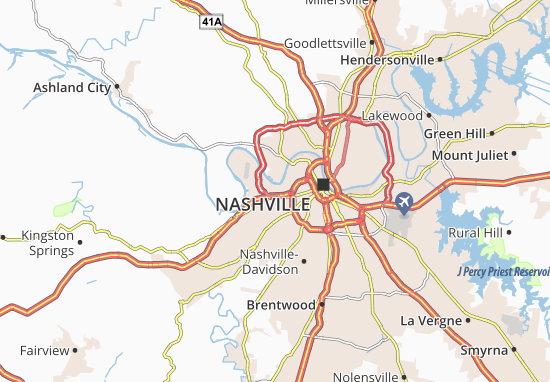 If you are fresh and do not know where to start you are absolutely at the right place! We are here to help you and guide you in your Nashville TN Property search with Nashville area ZIP codes. Getting started is not easy, especially for the newcomers who have no clue about the market trends and value of the property in Nashville TN. However, there is little to nothing to worry about, we got you covered!
So if you happen to look for an opportunity to invest in the supreme exquisite houses in Nashville, what will you do? You must be interested to understand the expensive locales that you must take a glance at while you are at Nashville TN Property Search. To simplify the process, there are many regions in and close to Nashville that can be dug into by Nashville Area ZIP Codes. Presently, the Nashville real estate demand arises to be banged with a huge digit of buyers around the nation making involvements here.
We have brought out the list of maximum sought-after Nashville Area ZIP Codes, which will interest you to look for your exquisite trance home and capitalize accordingly. Given below is a table featuring those neighborhoods of Nashville encompassing the zip code, name, and county.
| Zip Code | Area | County |
| --- | --- | --- |
| 37215 | Green Hills / Forest Hills / Belle Meade | Davidson |
| 37205 | Belle Meade / West Meade / West End | Davidson |
| 37027 | Brentwood | Williamson |
| 37046 | College Grove | Williamson |
| 37212 | Music Row / Vanderbilt / Hillsboro Village / Belmont | Davidson |
| 37069 | Franklin | Williamson |
| 37014 | Arrington | Williamson |
| 37204 | 12 South / Belmont / Lipscomb / Green Hills / Oak Hill / Edgehill | Davidson |
| 37220 | Oak Hill / Crieve Hall / North Brentwood | Davidson |
| 37067 | Franklin | Williamson |
| 37064 | Franklin | Williamson |
| 37135 | Nolensville | Williamson |
| 37203 | Wedgewood / Edgehill / Parthenon / Westend Downtown / The Gulch | Davidson |
| 37179 | Thompson's Station | Williamson |
| 37206 | East Nashville | Davidson |
| 37209 | Sylvan Park / Sylvan Heights | Davidson |
| 37221 | Bellevue | Davidson |
| 37201 | Downtown | Davidson |
| 37216 | Inglewood | Davidson |
| 37208 | Germantown | Davidson |
| 37207 | North Nashville / Dickerson Pike / East Nashville | Davidson |
The above-mentioned table contains all the nearby zip codes that will help you find exquisite housing needs in and around the region of Nashville, Tennessee. Seek help from Real Estate Experts if you want to be on the safer side. They will not just help you find a suitable match for you but also educate you about the ongoing market trends. So, why not seek their help when it comes at a greater cost? Search homes for Sale by Map for quick and reliable results, the zip codes will make your task of searching for the best property for you easier than you have ever realized.
How can your decision To Buy a House in Nashville be a Good Idea?
For a market to be desirable to possible real estate investors, numerous facets have to come jointly. The greatly crucial ones are the thrift of the town and its demographics. These two variables are incredibly crucial when it arrives to discern the resilience of the market. In truth, real estate markets that are not fixed by these fundamentals tend to be unstable, risky, and more inclined to fall accountable to severe inference.
Nashville has all the traits that we prefer to watch in the real estate market. Also, the local housing market is slowly changing towards a buyer's market, which is a big hint for any real estate investor who's intending on purchasing rental property in Nashville, TN.
Let's dive into some of the key characteristics that make purchasing a house in Nashville a successful venture.
1:- The economy is strong and stable
This is one of the major characteristics of why you must evaluate purchasing investment equity in Nashville. The city brags a blooming healthcare enterprise and the regional IT sector is thriving at an unexpected rate. The strong economy coupled with the powerful employment market is ensured to strengthen demand for Nashville investment properties.
2:- The favorable demographic trends
As we asserted above, the demographics of an accommodation market have a determining part in its viability. In the case of Nashville, the public is youthful and maturing at a reasonable rate. The middle age in Nashville is 33, which is considerably lower than the federal middle. Purchasing equity in Nashville can, accordingly, be detected as a stable real estate investment since the maturing population of the region will proceed to improve demand in the upcoming future.
3:- Low prices of Home
Low rates are without a question the greatest selling degree of the Nashville real estate market. While the standard equity price is nearly $400,000, several of the top-performing areas in Nashville have a standard estate rate between nearly $150-300,000. This enables you to purchase many properties for the rate of a tiny condo in main real estate markets like New York and Los Angeles. Likewise, the low rates imply that purchasing a house in Nashville will be simple to fund.
4:- The market is incredibly strong and stable
The following reason to evaluate purchasing real estate in Nashville is the enormous durability of the regional housing market. Despite the low opening prices and favorable demographic directions, the market has regulated to avert the over-saturation that afflicts some huger accommodation markets. This is in part assisted by the stringent permitting regulations that restrict the building of new units. As an outcome of this, rates have continued to be stable and fairly reliable.
So, If you are planning to Buy a home in Nashville, TN do connect with Zivak Realty Group and let us assist you to find the best and most affordable housing facility for you in Nashville.