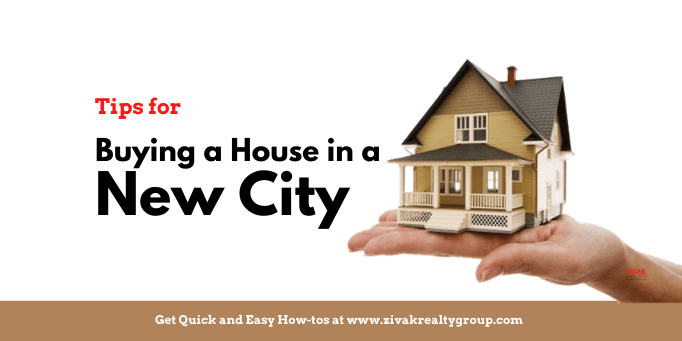 The home buying process seems doable; it's very common and happens all the time. But, if you are plan to Buying a House in a new city, things become more strategic – as there needs to plan a lot of planning to buy an authentic property. Searching for a house, making the right offer, and closing, all while you are planning to shift to another city, requires organized planning for buying a house.
To make your moving experience hassle-free, here are a few important tips that help you ensure the deal goes properly and you end up with a successful Home Buying Process.
Determine your Budget
Before you relocate to another city to find a home, it's good to determine your overall budget. You may have calculated an approximate budget to purchase a home. But, there also comes other expenditures such as – the cost of packing supplies, moving service needed, buying boxes for packaging, and getting settled in a place like Nashville.
All in all, during your Buying a House process in a new city like Nashville, assess how much expenditure you will have to bear according to your planned budget, monthly income, total savings, and the above-mentioned cost required for moving out. In addition to the home buying journey, you will also need to cover realtor fees, homeowner insurance, property taxes, closing costs, and other prerequisite expenses.
Cost of Living in a New City
Apart from finding a home, you need to know what the living cost in the city you are considering.  You must check out the cost of living index in U.S cities so that you can get an idea of basic expenses to be covered from your regular income. Based on your analysis of your budget, make sure you can easily manage monthly mortgage payment along with the day-to-day expenses, healthcare expenses, and property taxes.
Research Housing Market Online
When you are not much familiar with a new city or that particular area you want to get home to, it becomes essential to perform research. Just go online and browse the real estate sites to get an idea.
For instance – if you are seeking a house in the Nashville, Tennessee area, you can search by home for sale in Nashville or simply search by entering the city or Nashville Area ZIP Codes to get the up-to-date home listings in the Nashville region.
Plan to Visit City Before You Finally Move
Well, there is so much you can explore by visiting a city where you want to shift. So, make sure you visit the city. This will let you know various Neighborhoods around the city that will give you an idea about which place is the best suitable and practical to live and commute to. Also, you will get to know about the professional realtors in the area to get help in finding the right home further.
Hire Real Estate Agent
Despite you being able to find the best home in the city and inspect the property very well, it's good to Hire Real Estate Agent. Especially, if you are moving out of the city, a reliable realtor can assist you in the home buying process, act as an analyst, counselor, Negotiator while closing the deal. Each attribute of a professional Nashville Real Estate Broker can help you get the best deal in your home purchase. If you are a  home buyer and looking for a trustworthy realtor in Nashville, TN,. Where we as a professional team of realtors represent home listings to serve you with the best deals.
As a Professional Real Estate Agent, we can assist you via emails regarding the new listings and price reductions on the daily basis. These listings will include virtual tours and images of the property that allow you to take a glance so that you can further think to visit.