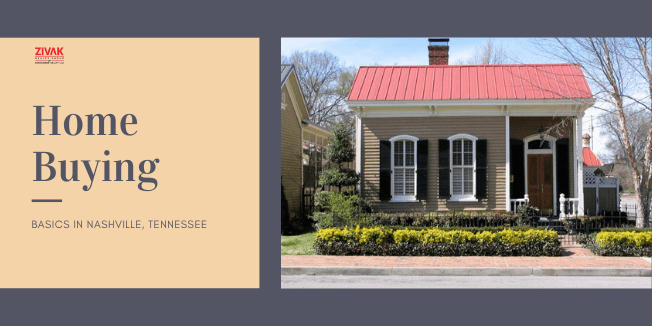 If you are planning to purchase a home in Nashville, the home buying process is an important decision. Whether you are native or moving for the first time in Tennessee, take time to determine what exactly you are looking for in a home.
One needs to understand the legal issues involved while buying a home in the Nashville real estate market. For instance – purchase contracts, seller disclosure, title defects are the factors that need to be recognized. If you are looking for Nashville homes for sale, here are the home buying basics you need to know about.
Seller Disclosure Requirements
According to the state laws in Tennessee, the seller needs to provide a disclosure form to buyers. To assist sellers to meet their disclosure responsibilities, The Tennessee Association of Realtors offers a disclosure form, which consists of property details such as:
Defects in the heating system
The renovation did without a permit
Environmental hazards
Any structural damage from fire
Problems created by neighborhoods
As a buyer, seller disclosure plays an essential role that protects buyers from any defects in the home and surrounding property.
Real Estate Agent in Tennessee
Before buying a Homes for Sale in Nashville TN, connecting with a professional real estate agent can ensure you the best deal handling all the procedures involved in the home buying process. Benefits of hiring a real estate agent ensure:
Ability to match property as per your requirement and budget
Assistance in all the paperwork involved
Negotiation benefit during the final deal with the seller
Updates on median home prices and current real estate market condition
Home Inspection in Tennessee
It's recommended to hire an independent home inspector to verify the information provided in the seller's disclosure. As a Home Buyer in Nashville, TN, you need to be sure that no defect exists and crosscheck the following:
Termites and pests
Soil settlement, drainage, or erosion issues
Noise and odor problems
Foundation and structural integrity
Condition of the heating and cooling systems; electrical; plumbing; walls; drainage; basement; and flooring.
 Title Issues in Tennessee
As a home buyer in Nashville, you should obtain a title search from a title company before you buy a home. The title search examines the public records to confirm the property's legal ownership. It also allows us to find out whether or not any claims are on the property such as liens, easements, or title restrictions that may affect the property. If in case, title search identifies any issue regarding the property, the buyer should demand the seller to solve the issue as a condition to closing.
In addition, it's recommended to the buyer to purchase a title insurance policy that will protect the title against any dreadful claims by a third party. However, mortgage companies may ask buyers to purchase a title insurance policy when applying for the mortgage.
For any information related to buying a property in Nashville, title insurance, escrow, and closing – connect with our professional team of realtors to get complete assistance.
Working with Lawyer in Tennessee
According to Tennessee law, there is no need for the buyer to consider a lawyer in the home buying transaction. In case, if there needs a lawyer, you can hire when you are buying a property in planned unit development, or you are buying a home in foreclosure or, you need a lawyer's assistance during the escrow process or house closing.
Key Takeaway
If you are active in house hunting in the Nashville real estate market, it's important to remain updated about home buying basics in Tennessee. Because information is the key to get the deal done successfully. Moreover, Hire Real Estate Agent would become easier for you to get things done. Right from your home buying needs to how much you can afford to everything in the home buying process, meet with our team of Realtors in Nashville to get things easier.