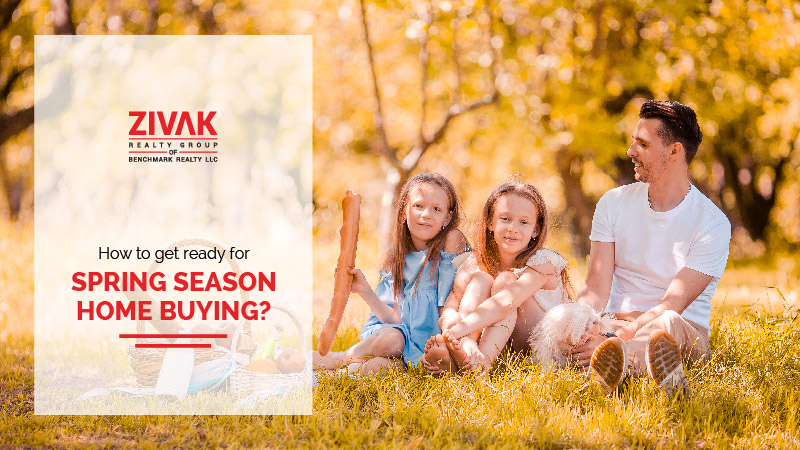 It is quite obvious that different geographical areas may have different real estate seasons; however, the highest home-buying season is during the spring. Across Tennessee, many sellers are preparing their houses for sale in the spring market. And a slew of buyers is getting ready to look for, offer on, and buy one of those homes for sale. During the spring season, a lot of sellers, as well as buyers hit the market, making it "The Home Buying Season."
The reasons behind so many buyers and sellers hitting the market in the spring are as follows:
Favorable Weather
During the spring seasons, mother nature gets gentle with her children and brings forth very suitable weather. especially in Nashville, Tennessee, and California. From the month of April through June, homes in Nashville, Lincoln, Woodland, and other regions glow in the springtime. That's one of the incentives for sellers to list their houses for sale during the spring season. With a high inventory of homes for sale, more buyers are attracted to the market to buy one of those homes. Favorable weather helps buyers go around the region and inspect their homes for sale without exhausting them. The weather is just one of the reasons why buyers favor the spring season over others.
High Inventory
Spring is called the "home-buying season" because of the high inventory. There is an overflow of sellers! If you wish to sell your house for a good price, you obviously require the highest number of buyers possible!
As a buyer looking for a home for sale, the higher the number of homes listed for sale, the higher the chances you will find the ideal home and have your bid accepted by the seller.
How to Compete in Spring Home Buying Season?
Before you start searching for homes for sale during the spring season, there are a few things that you should take care of beforehand. Once you enter the market, you should be fully prepared to compete with other buyers wanting to purchase the house.
Some of the things that you should look at are:

1. Get pre-approval for a mortgage loan.
When you receive a mortgage preapproval from a loan officer, it means the officer has completed your full financial analysis, and you will know your number as a result of this process. That is how much of a mortgage loan you are eligible for and your maximum home purchase price.
2. Save a Down Payment
You will need to understand how much you will have to save for a down payment and closing costs. Getting ready with a down payment is necessary, especially during the spring season when sellers would not want to wait. To stand out in the stiff competition, you must draught a budget and likewise allocate money for every process.
3. Gather your paperwork
Have all the papers and documents the loan officer requires ready and assembled. It is better to not wait until the last minute; instead, having everything arranged with the required documentation would be ideal.
4. Credit History
The loan officer requires a full credit statement to provide you with a pre-approval letter. Officers won't be able to tell you the amount you are eligible for without knowing your credit history. And, before you go to any loan officer, make sure your credit score is fair and sufficient to help you secure a home loan.
To sum up,
Spring is the busiest and most competitive market for home buying, however, and also the most significant one. To help you stand out in the competition, you must hire a real estate agent to help you through the process and do all the legwork on your behalf. Zivak Realty Group is a real estate company that has been helping Nashville real estate buyers and sellers get their best deals in the market.