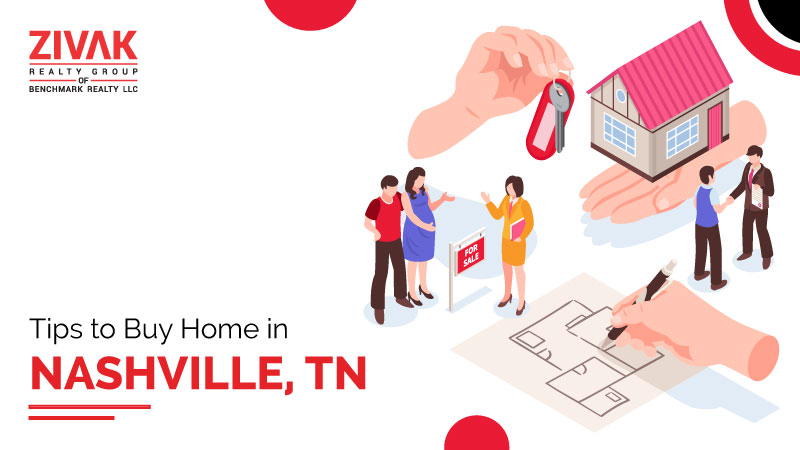 Are you looking to buy an open house in Nashville real estate market? Well, buying a house is a big deal, and it's very important to know how much you can afford and which location is the perfect place to buy a property.
Savvy homebuyers know that when it comes to buying a home, it's not just about aesthetics. It becomes crucial to spend time and look at the property from every angle to get detailed information.
Nashville's real estate market is in high demand, and it can be a tough job to find a house. If you are considering buying a house in the Nashville real estate market, attending Nashville open house events is another good option to walk through the property and make a buying decision.
When you visit an open house, check out these open house tips that will help you make a well-informed decision.
Some Useful Open house tips for First-time Home Buyers
Do proper research
If you're thinking of buying an open house in Nashville, TN, there are a few things you need to know. First of all, you'll need to make sure you have a good plan. This means doing your research and figuring out what kind of property you're interested in as well as the price range. You also need to be prepared to meet with the seller and tour the property.
Keep an eye on
When looking out for the interior of your home, keep an eye out for any kind of issue you find, such as cracks in the walls, water stains, uneven floors, etc. On the exterior, you should check to see if there's any damage to the outer walls or roof. If you spot any damage to the property, then it might not be the right one for you. It's important to notice how the cost of these repairs could affect your budget. 
Have a Strong Presence
It's important to make your presence felt and put your best face forward. Your presence should indicate that you are a serious buyer. Be polite with the Nashville real estate agent when asking questions regarding your home purchase.
Look out for other Prospective Homebuyers
You need to look at other prospective homebuyers while attending the open house. 
Look at how serious they seem about the home-buying process!
Are they asking questions regarding real estate? Be on the lookout when you visit the property. 
These are the potential homebuyers visiting Nashville open houses who might also make an offer. 
The number of visitors attending an open house shows how fast you need to make an offer of a home, if you too a serious buyer. You can also get information about what type of home buyers the seller is actually looking for. If you are a serious buyer, this will help you decide with more clarity at the time of submitting the offer.
For Asking Questions, it's the Right Place 
An open house is not juhst a meet-up for sellers, buyers, and real estate agents. It's an opportunity to gather first-hand information that was not available from a real estate website or listing.
For this reason, it's a good idea to keep important questions ready, as an open house is the quickest way to get your answers on the spot. You can get as much information as possible during this open house meeting so that you can make the right decision about whether or not to move forward with making an offer to buy a home in Nashville, TN. 
Some List of Questionnaire you should Ask 
Why are the sellers selling?
How positive is the seller to sell the property?
When was the property built?
How much are monthly utilities?
How long has the property been on the market? What's the reason?
What are the neighbors like?
How are the local schools?
How's the neighborhood?
Each of these questions will provide you an insight that will help in your decision-making for your dream home in Nashville. 
Final Words 
An open house is an opportunity to make informed decisions about your dream home. These events can help you learn more about the local Nashville real estate market. With these open house tips, you can end up making an offer even on the day you had planned to buy.
The team at Zivak Realty Group understands that buying a home is more than just getting approval for a mortgage. That's why, to make a home buyer's journey successful and satisfying, we recommend having a real estate agent assist you in your home buying process. We are always happy to help you find the best homes in Nashville, TN, or recommend a mortgage firm for home loans.
For any queries or consultation related to
open house buying in Nashville, TN
does connect with our expert team who are just a phone call at 615-916-9961 away.  You can also mail your query to:
[email protected]