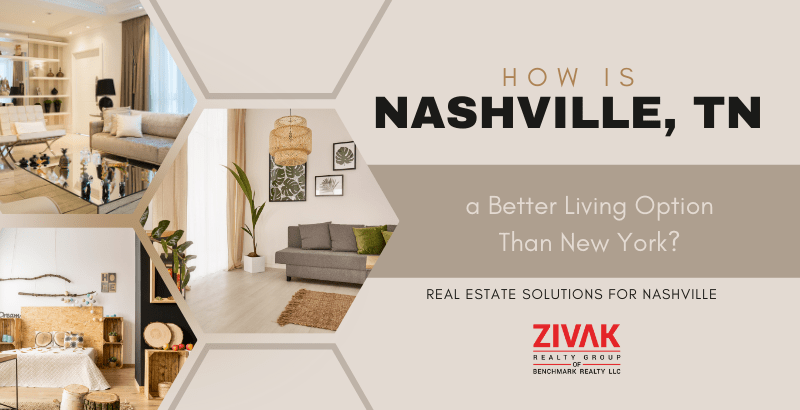 The city of Nashville, TN is popular for its rich music events. However, Nashville is more than just a music city and there are quite astonishing aspects of living in this city that anyone can mark after moving from New York. When someone chooses to shift to Nashville, they will discover that there's so much to do and the region extends a broad variety of recreations and luxuries.
New York is a great place but Nashville has more to offer in terms of recreation, luxury, quality of life, career opportunities, and many more. Continue reading to know how the city of Nashville is a better living option and make your New York to Nashville Move easier:
A Brief Details About Nashville, TN
Nashville TN is a great place to live, it was originally inhabited by Native Americans that built stunning mound arts and wonderful ceramics while cultivating corn in the area. The region became affluent in the early 1800s but was ravaged when the Civil War exploded. Post civil war, Nashville prospered once again to satisfy as a prosperous area and is presently recognized best for its country music culture and growing real estate market.
1. The Music Of the city
If you or anyone close to you is into music and wants to make a career out of it then you must consider this city. New York to Nashville move can be beneficial in this regard as living in the city where music is all around is more satisfying than anything else. Not only can this city be a big breakthrough but it will also grant you the opportunity to meet with big and established singers.
2. Affordable Housing
Another best thing about this city is that it has affordable housing rates which make this city even more likable and desired by people who want just the best for themselves. Search Real Estate Listings to be aware of amazing homes and properties in Nashville that you can acquire at a very affordable range.
3. High Employment Rate
People living here have great career opportunities. In fact, people from differ t regions and countries migrate to this city for attractive career opportunities. Many big to small companies and brands find this place great for investment purposes. The fact that many big companies like Amazon and others have shown interest in this city makes it better than New York in all aspects when it comes to career opportunities. Nashville Home Listings will notify you about the incredible living options available in the region.
4. Taste Amazing Cuisine
The cuisine in the city of Nashville is a sensation to remark and a surprise for your taste buds and you. There is an abundance of barbecue areas to test and you sure do not wish to miss any of the delicious cuisine selling shops. Every dish has its legacy and unique taste that makes it different from the cuisines available in New York. So Nashville has an extra point when it comes to taste and cuisine.
5. Elegant Greenery and Park
Nashville apart from being known for its music is also known for its amazing picturesque greenery and parks. People from far away places come to spend some quality time with nature. It is the best place for people wanting to detox and relieve their everyday stress. In New York, you will hardly find such beautiful places. One of the parks is – Centennial Park. It is an incredible place to visit with family and see popular memorials while admiring walking routes.
6. Vibrant nightlife and great places to dine out 
The nightlife of Nashville is something that needs to be cherished and loved. In New York, because the city is overcrowded and is always full of people, the charm of the night is slowly fading. Whereas Nashville, TN has an amazing life with great places to dine out and chill with your gang or family members. The place offers privacy as well as community fun all at once.
7. Low Cost of Living
The region offers an incredibly low cost of living even though it is called the heart of Tennessee and one of the best cities to find music. New York on the other hand has a high cost of living. From accommodation, schooling, clubbing, clothing everything is very costly and so people with average income cannot afford to live there. Nashville is the best place to live if you are an average earner and want a decent quality of life.
All the above-listed points make Nashville, TN a better place to live than New York. New York, although great and vibrant, has a few points that do not match up to our expectations of living. Nashville is a great place with all modern amenities, vibrant music culture, active nightlife, amazing places to dine out, etc. Given all these things the city is still cheap and affordable.
To Sum up,
We at Zivak Realty Group help people to find the best properties and also help people to sell their property at an unbeatable price rate. If you are someone looking for a Nashville TN home for sale, kindly get in touch with our incredible team who will help you find the best for you. You can also connect with us if you want to know more about the region, its life, and Nashville Tennessee Real estate market.