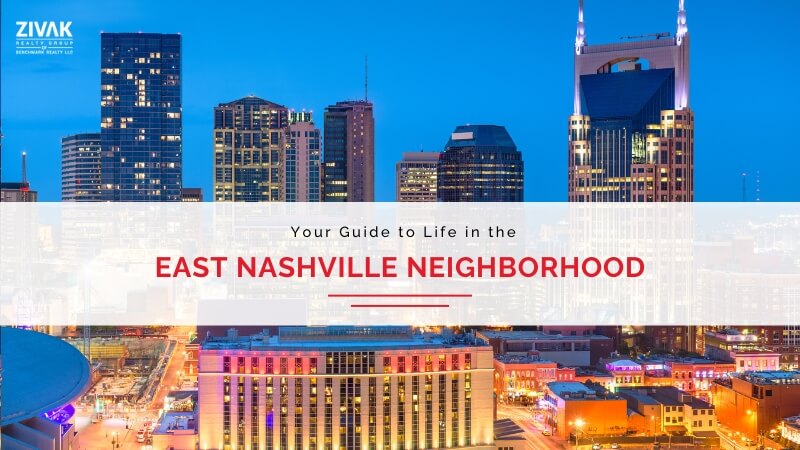 The East Nashville neighborhood, often referred to simply as "East Nashville," is a vibrant and diverse community that has captured the hearts of many newcomers to Music City. In recent years, this neighborhood has emerged as a hotspot for those seeking a unique blend of urban living and artistic charm. If you're considering Moving to East Nashville, especially the Nashville neighborhood, you're in for a treat. This comprehensive guide will emphasize everything you need to know about this dynamic area and why it's become a popular choice for newcomers. 
East Nashville has a lot to offer, from its rich history to its eclectic atmosphere, and we're here to help you explore it all.
East Nashville's Unique Character and History
As soon as you set foot in the East Nashville neighborhood, you'll immediately sense its distinctive character and rich history. From its origins as one of the city's oldest neighborhoods to its recent resurgence, East Nashville has consistently been a hub of reinvention and creativity. Its historic architecture, tree-lined streets, and vibrant arts scene set it apart in the tapestry of Nashville's neighborhoods.
Different Areas within East Nashville (e.g., Five Points, Lockeland Springs)
Within the East Nashville neighborhood, you'll discover distinct areas, each offering its own unique flavor and appeal. For instance, Five Points is renowned for its eclectic mix of restaurants, shops, and nightlife, making it a thriving hub for entertainment. 
In contrast, Lockeland Springs boasts historic homes and a strong sense of community. These distinct neighborhoods within East Nashville showcase the area's diversity and cater to various lifestyles.
What Sets East Nashville Apart from Other Nashville Neighborhoods
East Nashville distinguishes itself from other neighborhoods in Nashville in several compelling ways. Its artistic and bohemian vibe attracts musicians, artists, and creative professionals, fostering a thriving cultural scene. 
Additionally, it's renowned for its close-knit community and neighborhood pride. When you choose to reside in East Nashville, you're not merely selecting a neighborhood but becoming part of a distinctive and welcoming community.
Housing Market Trends in East Nashville
The East Nashville real estate market has grown significantly in recent years. Properties in this neighborhood are in high demand owing to its allure. To gain insight into current trends, collaborating with East Nashville Real Estate Agents like those at Zivika Realty Group can be a valuable asset. They possess an in-depth understanding of the local market and can offer valuable insights into housing market trends, facilitating informed decision-making.
Types of Housing Options (Apartments, Homes, Condos)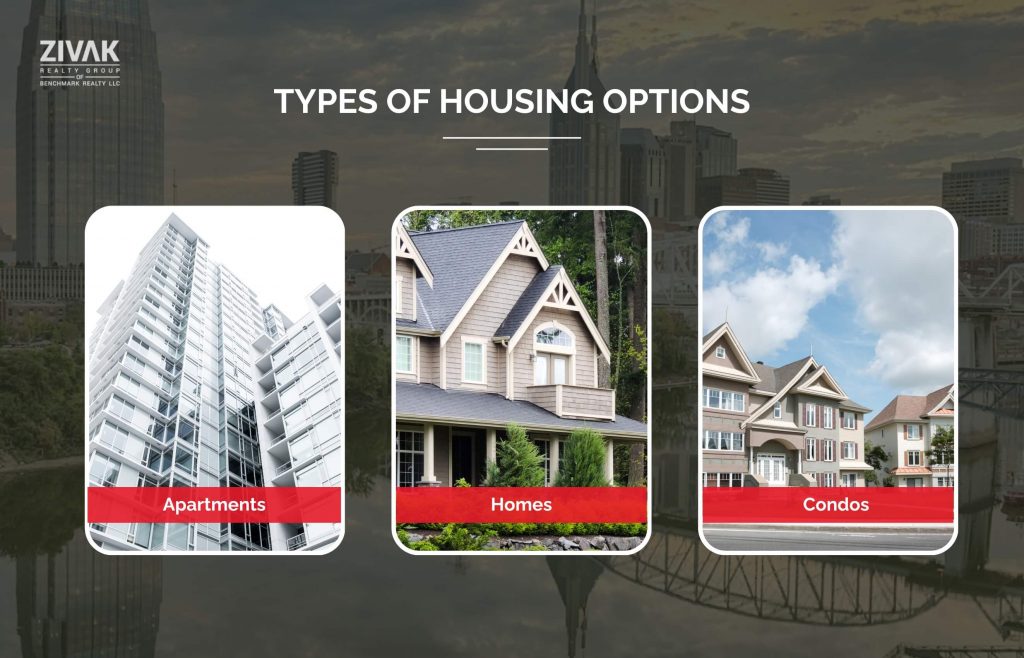 In East Nashville, various housing options are available to cater to various preferences and budgets. Whether you're searching for a cozy apartment, a historic home, or a modern condo, the neighborhood presents many options to explore.
Popular East Nashville Neighborhoods for Homebuyers
When considering the Buy home in East Nashville, several neighborhoods prominently stand out. Real estate agents in East Nashville, such as Zivak Realty Group, can expertly guide you toward areas that align with your lifestyle and budget. 
They can present options in neighborhoods like Five Points, Lockeland Springs, and more, ensuring you discover the ideal place to call home in this Nashville vibrant community.
Cost of Living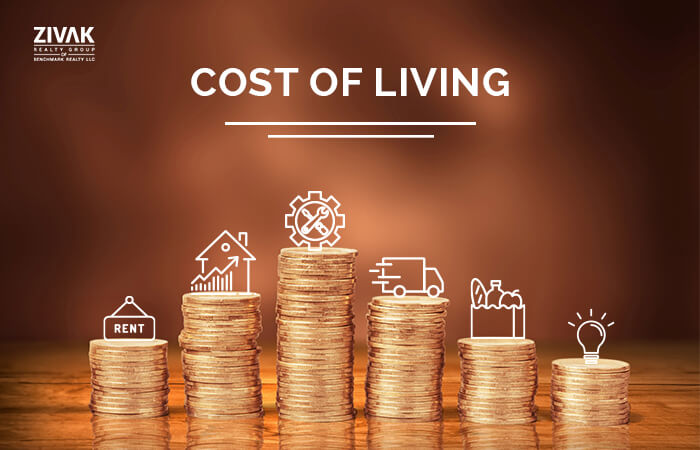 Average Rent and Home Prices
Various factors, including housing expenses, influence the cost of living in the East Nashville neighborhood. On average, rents and home prices in East Nashville are competitive with other neighborhoods in the city.
The neighborhood offers a range of housing options to fit different budgets. East Nashville real estate agents, like those at Zivika Realty, can provide you with up-to-date information on housing costs in specific East Nashville neighborhoods.
Utilities, Transportation, and Grocery Costs
Apart from housing, it's essential to consider other expenses like utilities, transportation, and groceries when budgeting for life in East Nashville. These costs can vary, so it's a good idea to research and compare prices to make informed financial decisions.
Tips for Budgeting in East Nashville
To manage your budget effectively in East Nashville, consider creating a detailed budget plan that includes all your expected expenses. Look for local deals and discounts, and take advantage of community resources to help keep costs in check.
Schools and Education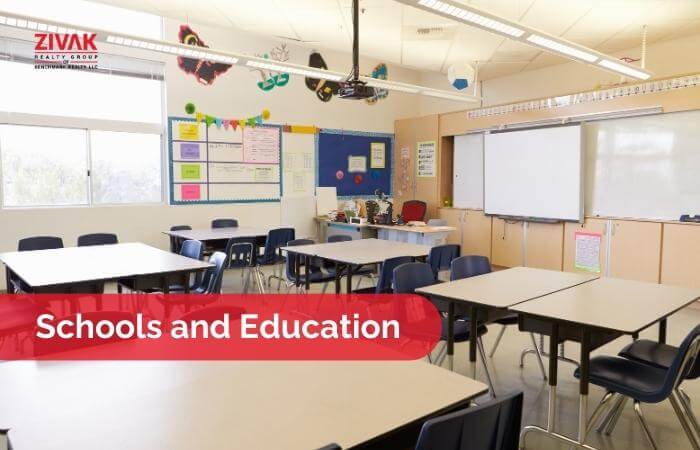 1. Public and Private Schools in East Nashville
Families moving to East Nashville will find various educational options for their children. There are both public and private schools in the East Nashville neighborhood, each with its own strengths and programs. Researching and visiting schools to find the best fit for your child's needs is a good idea.
2. Education Resources for Families
East Nashville offers support services for families seeking additional educational resources, including tutoring centers, after-school programs, and educational nonprofits. These resources can enhance your child's educational experience.
3. Preschools and Daycares
East Nashville provides access to numerous preschools and daycares for parents with young children. Researching and visiting these facilities will help you choose the right one for your child's early education.
Amenities and Entertainment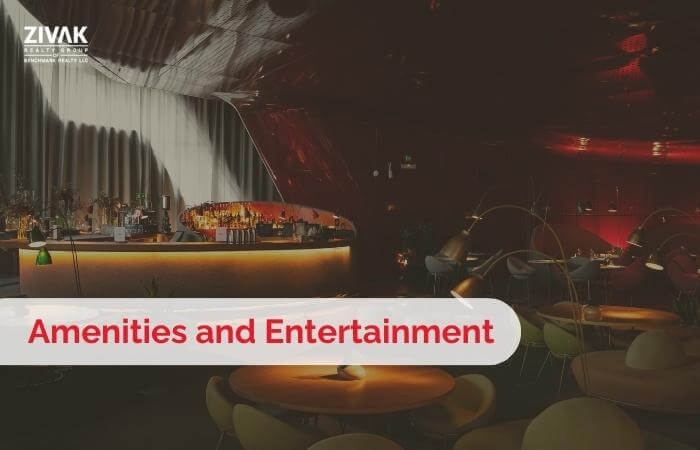 Dining and Food Scene in East Nashville
East Nashville boasts a diverse and thriving dining scene. From Southern comfort food to international cuisine, you'll find many restaurants to explore. Be sure to try local favorites and hidden gems in the neighborhood.
East Nashville is home to unique boutiques and shops that offer everything from vintage clothing to handmade crafts. Exploring the local shops can lead to delightful discoveries.
Parks, Green Spaces, and Outdoor Activities
Nature lovers will appreciate East Nashville's parks and green spaces. Shelby Park, for instance, offers hiking trails, sports facilities, and beautiful river views. These areas provide a serene escape from city life.
East Nashville's artistic spirit shines through its music and arts scene. The neighborhood is known for its live music venues, art galleries, and creative events. Immerse yourself in the local culture by attending shows and exhibitions.
Local Events and Festivals
Throughout the year, East Nashville hosts various local events and festivals celebrating its culture and community. These gatherings offer an excellent way to connect with neighbors and experience the neighborhood's vibrant atmosphere, from music festivals to food events.
Transportation and Commute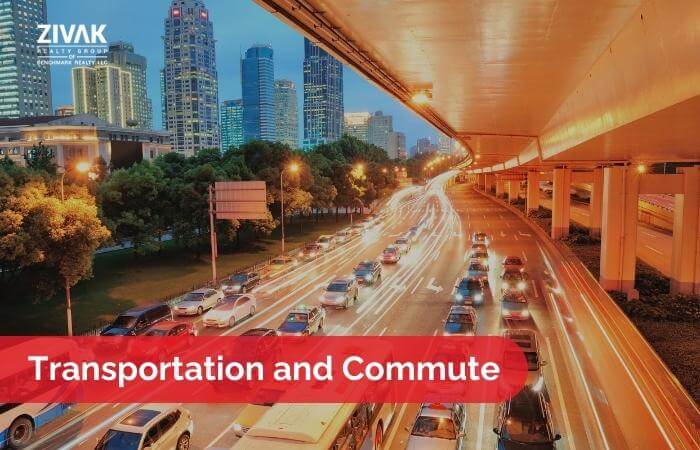 1. Getting Around East Nashville
Navigating East Nashville is convenient, with well-maintained roads and easy access to major highways. The neighborhood's bike-friendly infrastructure and sidewalks also make it a great place for pedestrians and cyclists.
2. Proximity to Downtown Nashville
One of the advantages of living in East Nashville is its proximity to downtown. Commuting to the heart of Nashville is a breeze, and you can enjoy the city's amenities without the hustle and bustle of downtown living.
3. Public Transportation Options
East Nashville offers public transportation options like buses and ride-sharing services to make your daily commute more accessible. The city's transit system connects residents to various parts of Nashville.
Safety and Community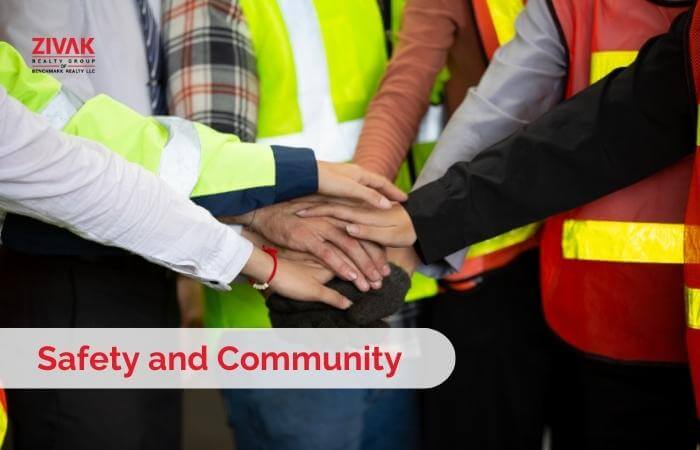 Crime Rates and Neighborhood Safety
Safety is a top priority for any community, and East Nashville is no exception. While the neighborhood is generally safe, staying informed about local crime rates and taking necessary precautions is essential. Local community organizations often collaborate with law enforcement to enhance safety.
Community Organizations and Activities
East Nashville prides itself on its strong sense of community. Numerous organizations and clubs cater to various interests, offering opportunities to connect with neighbors who share your passions.
Tips for Getting Involved in the Community
To immerse yourself in East Nashville's vibrant community fully, consider joining local groups, volunteering, or attending neighborhood meetings. Getting involved is a fantastic way to make new friends and contribute positively to the community.
Tips for a Smooth Move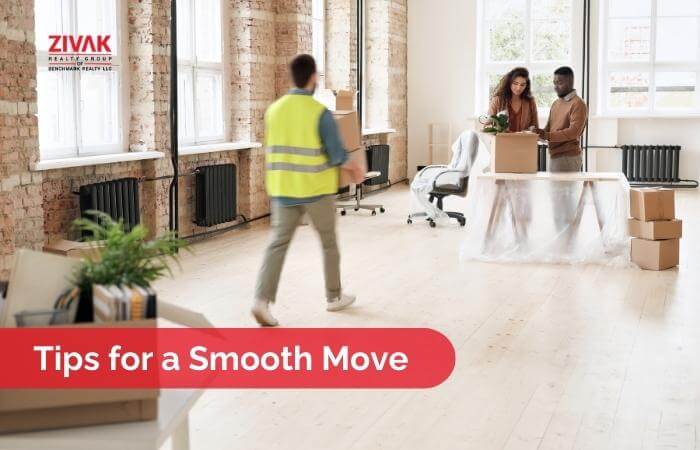 1. Planning Your Move to East Nashville
Moving to a new neighborhood can be an exciting yet challenging experience. Proper planning is crucial. Make a checklist of tasks, create a moving timeline, and consider hiring local moving services for a seamless transition.
2. Finding Local Moving Services
When moving to East Nashville, seek out local moving companies that are familiar with the area. They can provide valuable insights and assistance during your move.
3. Checklist for a Stress-Free Relocation
To ensure a stress-free relocation, create a comprehensive checklist that covers everything from packing and utilities setup to notifying important parties about your address change. Staying organized will help ease the transition into your new home in East Nashville.
Conclusion
In closing, East Nashville isn't just a neighborhood; it's a tapestry of history, culture, and community waiting to be explored. Its unique character, diverse neighborhoods, and vibrant arts scene make it an enticing destination for newcomers. As you consider your move to East Nashville, remember that this dynamic neighborhood offers something for everyone, from artistic spirits to families seeking a close-knit community.