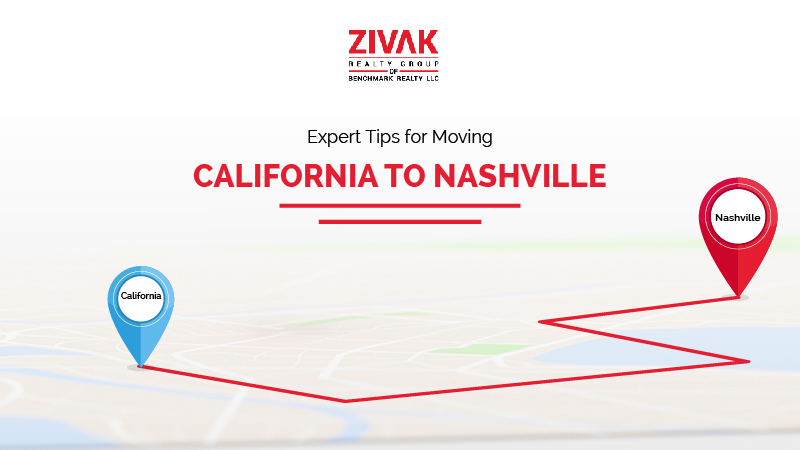 Undoubtedly, moving from California to Nashville presents an enticing opportunity for individuals seeking an alternative to the high cost of living in the Golden State. California's reputation for its expensive lifestyle has prompted many to explore relocation options, with Nashville emerging as a prime destination.
Nashville, often referred to as the "Capital City of Country Music," offers a refreshing change for those seeking a new chapter in their lives. The city's vibrant music scene, rich history, and cultural significance make it an attractive choice for those looking to embark on a fresh start.
Moreover, Nashville boasts a burgeoning job market, a thriving economy, and favorable weather conditions, contributing to its appeal as a relocation destination.
When considering the move from California to Nashville, it's important to be well-prepared. Familiarizing oneself with the nuances of such a transition can significantly contribute to a smoother experience. Whether it's researching housing options, understanding the local cost of living, or navigating the logistics of the move, careful planning and consideration are essential.
Moving to Nashville: Essential Steps for a Smooth Transition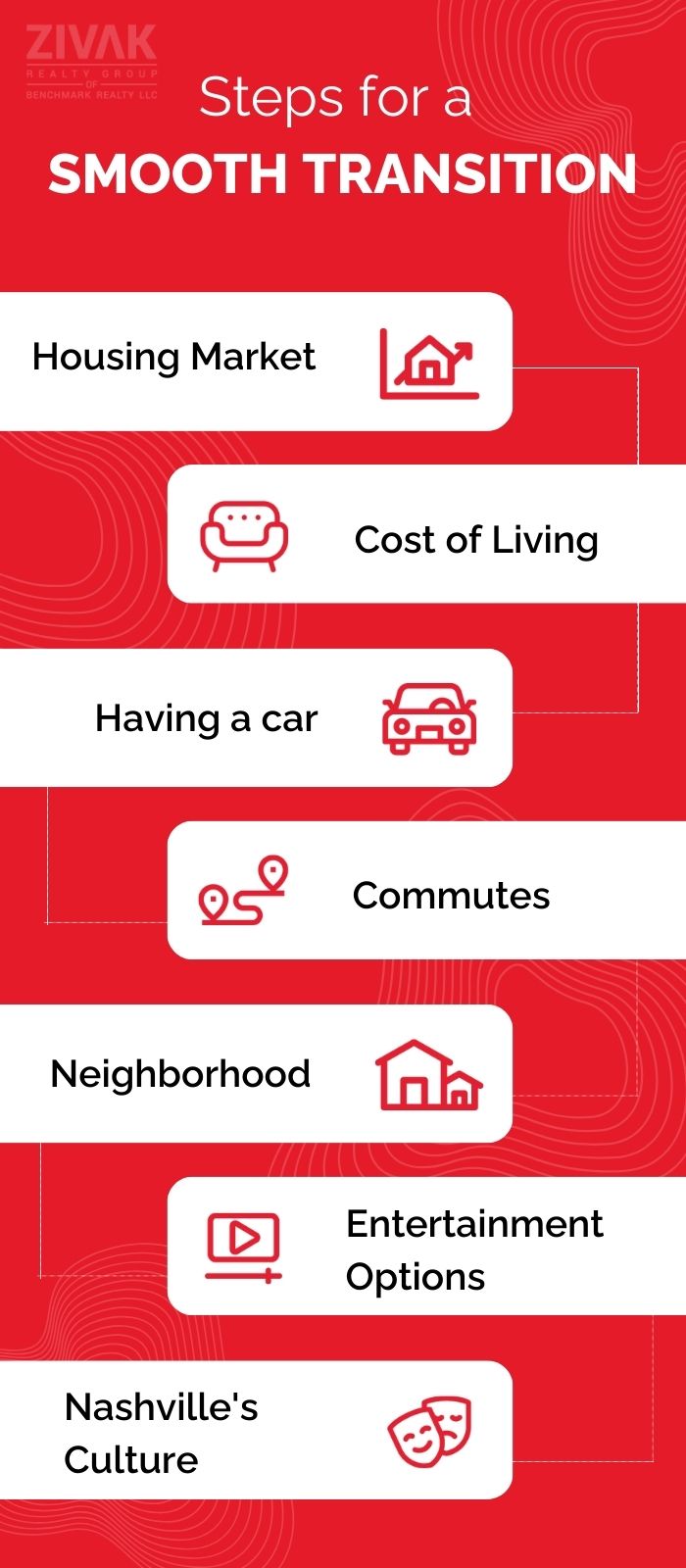 If you've made the decision to relocate to Nashville, it's time to start putting your plan into action. To ensure a successful move, it's important to familiarize yourself with the city and its suburbs. Consider contacting a local friend, relative, or Nashville's Top Realtors who can help you find the perfect place to call home.
Before making housing decisions, assess your income, savings, and expected cost of living. Determine whether buying a home or renting is the better option for you. The median home price in the Nashville metro area is $248,883, according to Zillow. However, keep in mind that costs may be higher within the city limits of Nashville itself.
Here's what you should know about move to Nashville:
The cost of living is on the rise.
The housing market is highly competitive.
Having a car is essential.
Commutes can be lengthy.
You can find the right neighborhood.
Nashville is a welcoming place.
Music is an integral part of the city's culture.
Tips for Moving from California to Nashville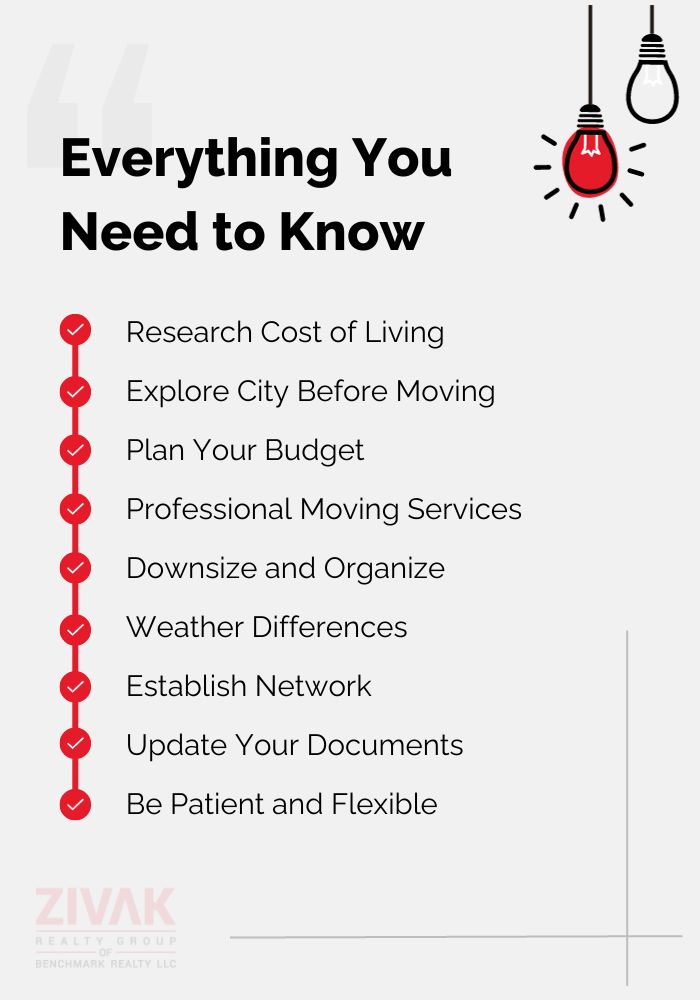 Research the Cost of Living: Before your move, thoroughly compare California and Nashville costs. Understand the differences in housing, taxes, utilities, and other expenses to plan your budget effectively.
Visit Nashville Before Moving: If possible, take a trip to Nashville prior to your move. Explore different neighborhoods, immerse yourself in the city's atmosphere, and assess its alignment with your lifestyle and preferences.
Plan Your Moving Budget: Create a detailed budget that accounts for the costs associated with long-distance moving, including moving services, packing supplies, transportation, and temporary accommodation during the transition.
Choose Reliable Moving Services:Research and select reputable moving companies specializing in long-distance moves. Obtain multiple quotes, read reviews, and ensure they are licensed and insured. Professional movers will simplify the process and provide peace of mind.
Downsize and Organize: Use the moving opportunity to declutter and downsize your belongings. Sort through items, sell or donate what you no longer need, and pack efficiently. This reduces moving costs and facilitates settling into your new Nashville home.
Prepare for Weather Differences: Nashville experiences all four seasons, including hot summers and cold winters. Plan your wardrobe and home essentials accordingly to ensure year-round comfort.
Establish a Support Network: Building a support network in Nashville is crucial when moving to a new city. Join local community groups, attend events, and connect with others through social platforms or neighborhood associations to help adjust.
Update Your Documents and Services: Notify relevant parties, such as your employer, banks, utility providers, insurance companies, and the postal service, about your move. Update your address and transfer or cancel services as needed to ensure a smooth transition.
Embrace Nashville's Culture: Immerse yourself in Nashville's vibrant culture, renowned music scene, and diverse culinary offerings. Attend live music events, explore local attractions, and indulge in the city's famous hot chicken and barbecue. Embracing the unique charm of Nashville will help you integrate into the community and make the most of your experience.
Be Patient and Flexible: Moving to a new city takes time and adjustment. Be patient with yourself as you settle into your new home, establish routines, discover new favorite places, and adapt to your surroundings. Embrace the process and give yourself the necessary time to acclimate.
We understand moving from California to Nashville has never been easier, but change is constant and you need to be ready for that. However, we hope the above-mentioned tips will make your transition from California to Nashville smooth,  allowing you to embrace the opportunities and enjoy the benefits of your new city.